Dedicated Threat Prevention Appliance
A dedicated appliance focused on preventing threats attempting to enter your network. The Threat Prevention Appliance integrates market leading protection such as Firewall, Antivirus, Anti-Bot, URL Filtering, Application Control, Identity Awareness and more into one convenient appliance.
Powered by ThreatCloud
The ThreatCloud™ feeds security gateway software blades with real-time security intelligence gathered with the first collaborative network to fight cyber-crime. Threats discovered by Check Point sensors, by Check Point Threat Emulation-enabled gateways, and reported in third-party feeds update Threat Cloud and are distributed to Check Point connected gateways.
Antivirus
Stop incoming malicious files at the gateway before the user is affected with real-time virus signatures and anomaly-based protections from ThreatCloud™, the first collaborative network to fight cyber-crime. Identify over 4.5 million malware signatures and 300,000 malicious websites with a constantly-updated worldwide network of sensors that provide ongoing malware intelligence.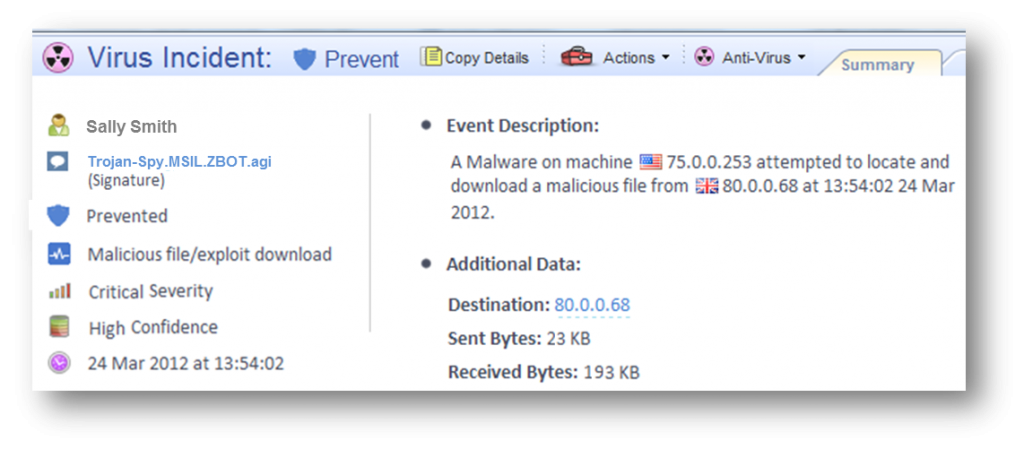 Anti-Bot
Detects bot-infected machines, prevents bot damages by blocking bot cyber-criminal's Command and Control center communications, and is continually updated from ThreatCloud™.
Intrustion Prevention System (IPS)
The IPS Software Blade delivers complete and proactive intrusion prevention—all with the deployment and management advantages of a unified and extensible next-generation firewall solution. Complementing Check Point's firewall protection, IPS software blade further secures your network by inspecting packets traversing through the gateway It offers full-featured IPS with Geo-protections and is constantly updated with new defenses against emerging threats.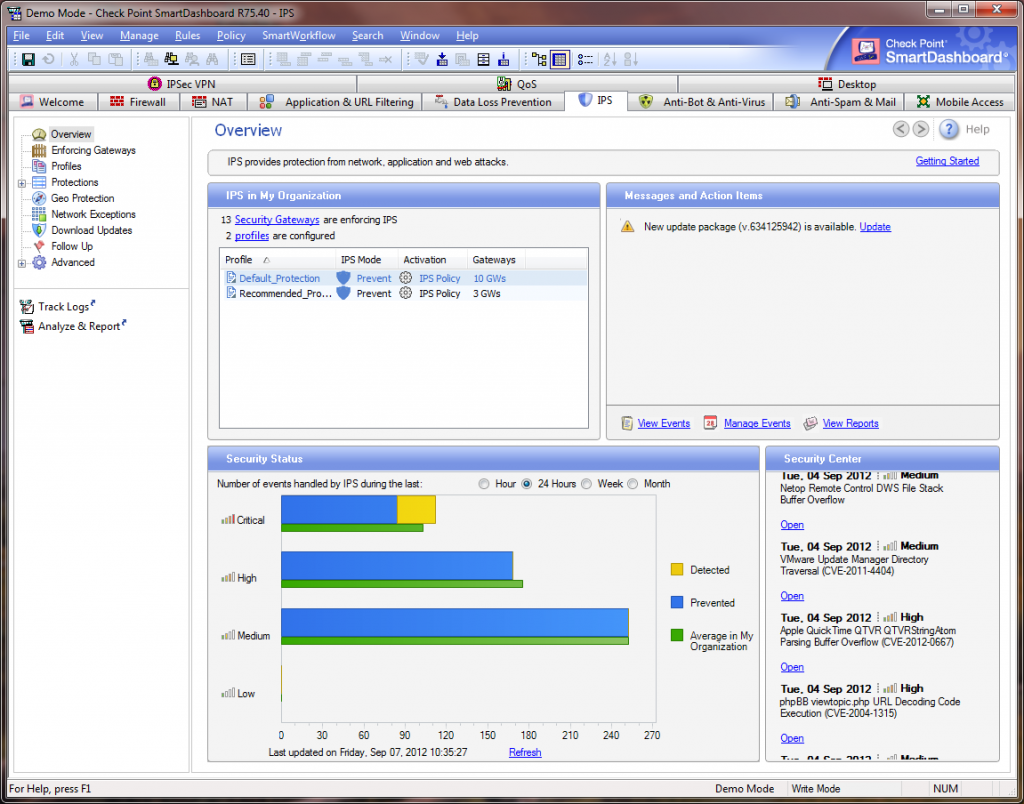 Application Control
Control access to over 5,200 applications and 240,000 social network widgets with the industry's largest application coverage. Create granular security policies based on users or groups to identify, block or limit usage of web applications and widgets like instant messaging, social networking, video streaming, VoIP, games and more. Enables companies the ability to balance security and business needs.
URL Filtering
Control access to millions of web sites by category, users, groups and machines with cloud-based technology that is constantly updated with new websites to support employee productivity and security policy. Block access to entire websites or just pages within, and set enforcements by time allocation or bandwidth limitations. Maintain a list of accepted and unaccepted website URLs to fine tune security policies.
Identity Awareness
Provides granular visibility of users, groups and machines, enabling unmatched application and access control through the creation of accurate, identity-based policies.
Logging and Status
Transforms data into security intelligence with SmartLog, an advanced log analyzer that delivers split-second search results providing real-time visibility into billions of log records over multiple time periods and domains.
Integrated Security Management
Unified security management simplifies the monumental task of managing growing threats, devices and users by enabling views, details, and reports through a single pane of glass. Check Point's comprehensive, centralized security management system controls all Check Point gateways and Software Blades from SmartDashboard. The intuitive graphical user interface enables IT managers to easily manage a wide set of security management functions.
Add Functionality When You Need It
Check Point Threat Prevention Appliance can add additional software functionality if your security needs increase. Seamlessly add software blades such as the Data Loss Prevention Software Blade.