Full protection with Check Point Software Blades
Using the Check Point Virtual Appliance, a security gateway for the Amazon Cloud, get the full range of protections with the Check Point Software Blade architecture. The Firewall, IPS, Antivirus, Application Control and Anti-Bot Software Blades protect services in the public cloud from unauthorized access and attacks. The Application Control Software Blade helps prevent application layer denial of service attacks and protects your cloud services. The IPsec VPN Software Blade allow secure communication into cloud resources. The Mobile Access Software Blade allows mobile users to connect to the cloud with an SSL encrypted connection with two factor authentication and device pairing. The DLP Software Blade prevents data breaches with unique User Check technology to allow real-time user remediation.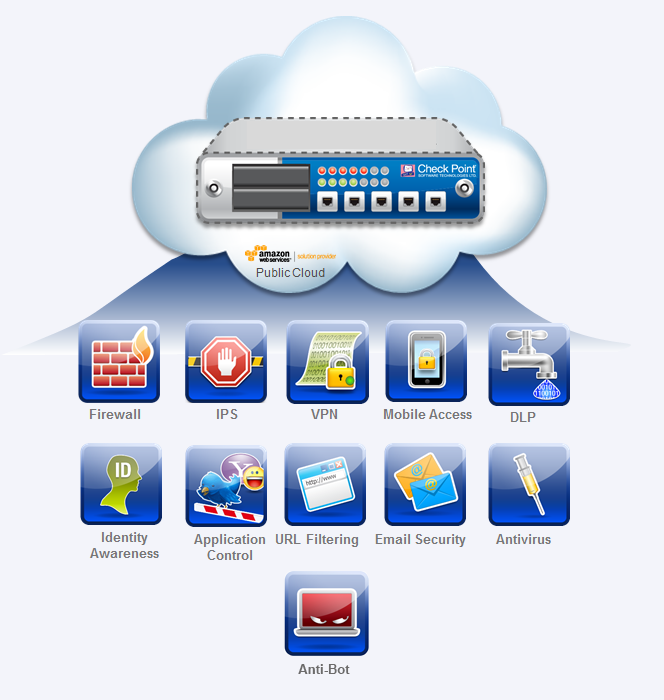 Quick deployment in 2 simple steps
Through Amazon Web Services, simply click on the Check Point virtual appliance to begin enabling relevant software blade protections in the cloud for securing your cloud assets.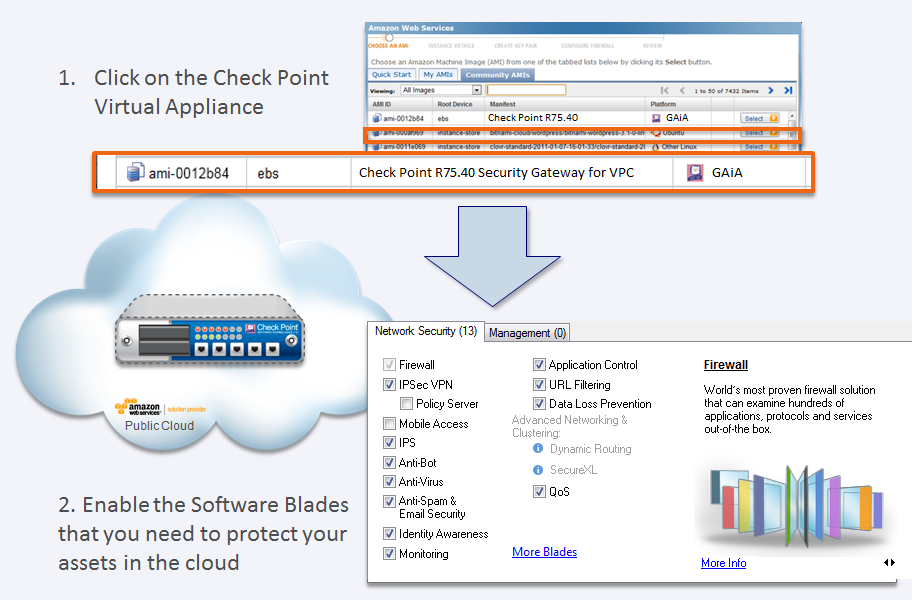 Unified Management for cloud and on-premise infrastructure
Manage the virtual appliance in the the Amazon Cloud using your existing on-premise Check Point Unified Security Management Solutions. Enforce a consistent security policy for corporate assets in both the Amazon Cloud and on-premise infrastructure from a single console.
Get visibility and enforcement across your cloud and on-premise infrastructure using the Smart Event Software Blade. Simplify compliance and audits with unified logs and reporting.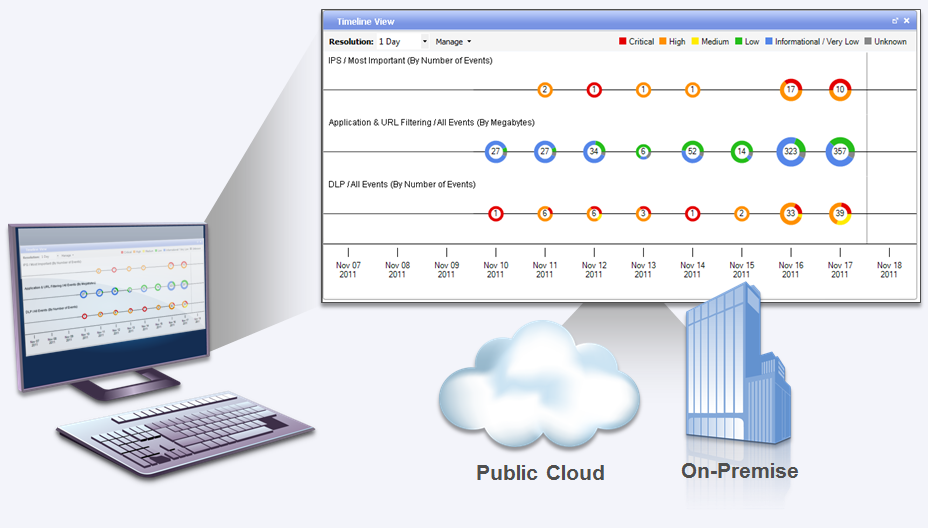 AWS CloudFormation template for easy Virtual Appliance setup
The Check Point Virtual Appliance can be quickly deployed and provisioned using the AWS CloudFormation template.
Simply go to the AWS CloudFormation web console, provide this URL template and you are ready to go.