Security Gateways
für Niederlassungen
Filialen müssen vor GenV-Angriffen geschützt werden und benötigen die Flexibilität, um sich sicher mit lokalen Internetanbietern verbinden zu können. Der Schutz von Filialen erfordert die Infinity-Architektur mit einheitlichem Management für Sicherheitsdienste vor Ort und in der Cloud. Die Quantum 3600 und 3800 Security Gateways bieten eine Threat Prevention Performance von bis zu 1.5 Gbps gegen GenV-Angriffe, und zwar über ein einheitliches Management durch die SmartConsole vor Ort oder den SmartCloud Sicherheits-Management Cloud-Service.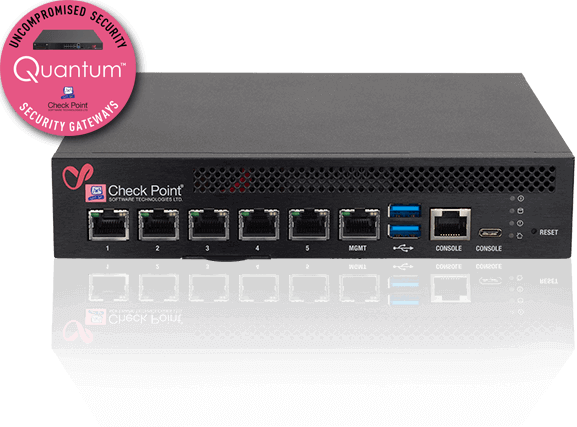 Quantum 3600, 3800 Security Gateways:
Optimale Sicherheit, ultimative Hardware
Mit starker Zero-Day-Prävention, standardmäßig in kompakter Desktop-Form bieten die 3600er und 3800er Modelle eine Leistung bei der Bedrohungsabwehr von bis zu 1.5 Gbps. Alle Modelle besitzen Hochleistungs-CPUs, SSDs nach Unternehmensstandard, Redundanz durch doppelte Stromversorgung und einen einheitlichen Infinity-Management-Support für Sicherheitsservices vor Ort und in der Cloud.
Always Protected
Against GenV Attacks
Highest caliber prevention
with unified security

On-Demand-Erweiterung mit Hyperskalierbarkeit
Cut operation management
time by up to 80%
Vorstellung von
NEUE QUANTUM SECURITY GATEWAYS
All Quantum Security GatewaysTM come with Check Point's award-winning
SandBlast Network right out of the box.
Check Point schützt Unternehmen vor der 5. Generation komplexer Multi-Vektor-Cyber-Angriffe
gegenüber dem Schutz lediglich der 3. Generation durch andere Firewalls.
Quantum Security Gateways™
Optimale Sicherheit für Unternehmen aller Größen
Vom Zero-Touch-Zugriff bis zur Vorbeugung vor Bedrohungen
für die Installation von New Gateway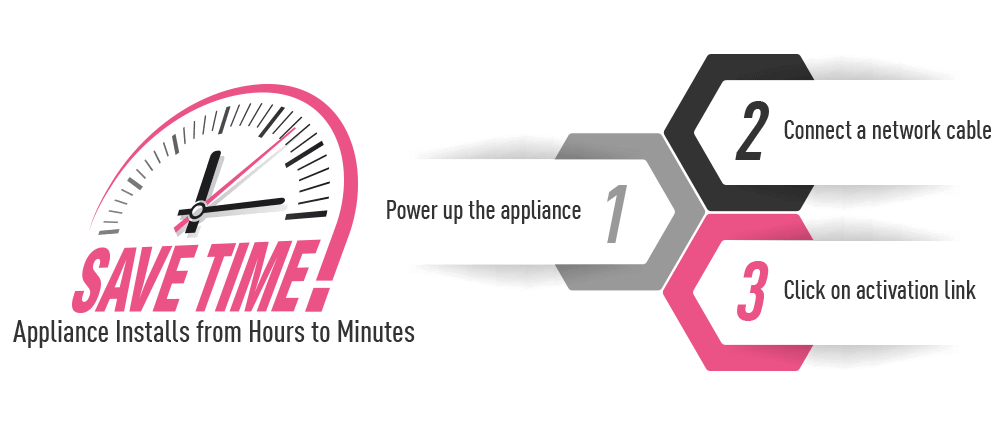 Sind Sie bereit, Next Generation Firewalls zu erleben?
Fragen Sie einen Experten