Check Point Maestro Hyperscale Network Security
Check Point Maestro bietet der Branche eine neue Möglichkeit, aktuelle Hardware-Investitionen zu nutzen und die Appliance-Kapazität in einer einfach zu verwaltenden Hyperscale Netzwerksicherheitslösung zu maximieren.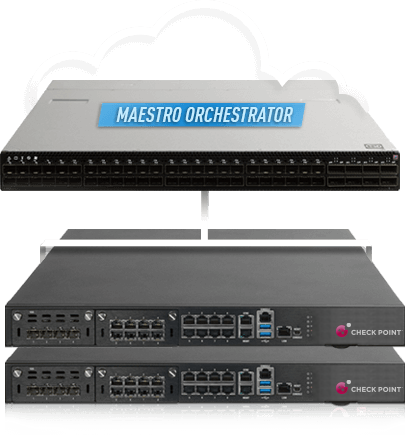 "Check Point's security solutions, such as Maestro,
continue to keep pace with today's threats."

Sicherheit der Hyperscale
Auf Wunsch Erweiterung für Gateways aller Größen möglich

Erschließung neuer einfacher Methoden für Architektur und Management von Cybersicherheit
Ausfallsicherheit auf Cloud-Ebene
Höchster Standard an Ausfallsicherheit mit Telco-Grade-Technologie
Maestro Hyperscale Orchestrator
Nahtlose Upgrades und Skalierung bei gleichzeitiger Prävention gegen Bedrohungen der fünften Generation, so dass Ihr Betrieb immer läuft.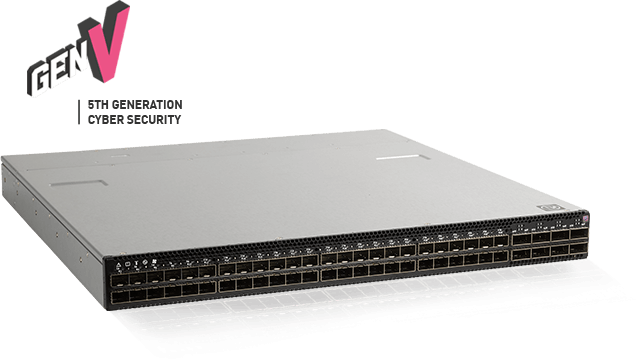 Scalability Has Never Been So Easy
Scale, as the business grows beyond any product in the industry with the Maestro Hyperscale Orchestrator.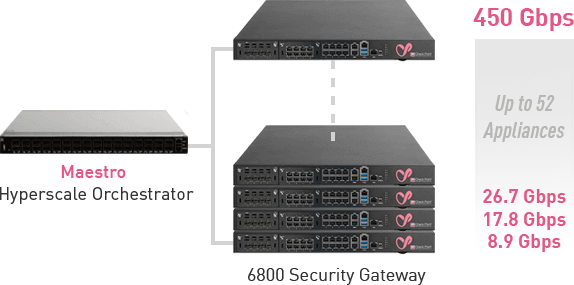 Check Point HyperSync
Maestro clustering provides full redundancy within a system. All hardware resources are utilized!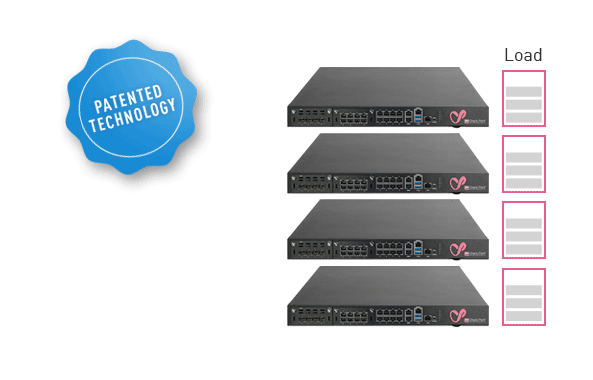 TRIPLE the Performance by Load Sharing
with True LINEAR SCALE
Zwei Geräte = 1 Gbit/s
(1 + 1 = 1)
Drei Geräte = 3 Gbit/s
(1 + 1 + 1 = 3)