CloudGuard for Container Security
Sicherheit und Compliance für Container über den gesamten Lebenszyklus hinweg. CloudGuard Cloud Native Security provides vulnerability assessment, high fidelity posture management and workload protection of your containers- from development through runtime, across your cloud environment.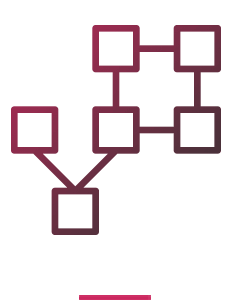 Continuously scans container for threat prevention and compliance
Automated protection based on customized rules and analysis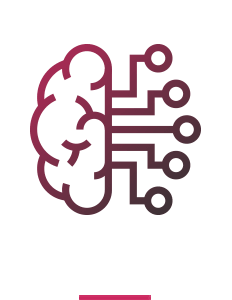 Build security capabilities into CI/CD to detect and remediate risks
Container environments require a shift in how we approach security. In order to prevent threats, it is critical to maintain visibility, and embed security controls and compliance guidelines into development through runtime.
CloudGuard provides a unified view of container assets across all cloud environments to ensure configurations are in compliance with known baselines such as CIS, Kubernetes security benchmarks, or NIST 800-190. In addition, security and compliance configurations can be built into CI/CD to automate container security during development. Während der Laufzeit schützt CloudGuard die Container-Assets mit dynamischen Schutzfunktionen, die auf benutzerdefinierten Regeln, Verhaltensanalysen sowie weiteren Bedrohungsanalysemodellen basiert und Schutz- und Gegenmaßnahmen automatisiert.
Container Security
Best Practices
Containers represent the next generation of computing platforms that are rapidly replacing traditional servers and virtual machines. Explore the new security challenges and opportunities container-based deployments bring.
Learn best practices to enhance container security.
Warum CloudGuard für die Container-Sicherheit?
Kontinuierliche Verwaltung der Sicherheitslage in der Cloud und Compliance-Bewertungen für Kubernetes-Cluster
Automatische Schwachstellenüberprüfung der Container-Architektur, Suche nach Fehlkonfigurationen und Sicherheitsbedrohungen
Dynamischer, aktiver Schutz von Container-Workloads auf der Grundlage von Compliance-Vorschriften, angepassten Regeln und Ausnahmen mit automatischer Korrektur
Zentralisierte Sichtbarkeit und Visualisierung des gesamten Containerbestands mit Berichtsfunktion
Angepasste Regelsätze und Ausnahmen für Container-Assets
"Wir nutzen CloudGuard, um unsere wachsende und verteilte Cloud-basierte Dateispeicherumgebung zu schützen. CloudGuard provides us improved access controls through on-demand dynamic access leasing and improved security and compliance through detailed auditing and alerting."
-Manny Landron, Senior Manager, Sicherheit und Compliance, Citrix
Sind sie bereit zur Automatisierung der Container-Sicherheit?