Cloud Security Posture Management
CloudGuard Cloud Security Posture Management, parte della piattaforma CloudGuard Cloud Native Security , automatizza la governance di beni e servizi multi-cloud, tra cui la visualizzazione e la valutazione della postura di sicurezza, l'individuazione di errori di configurazione e l'applicazione delle migliori pratiche di sicurezza e dei quadri di conformità.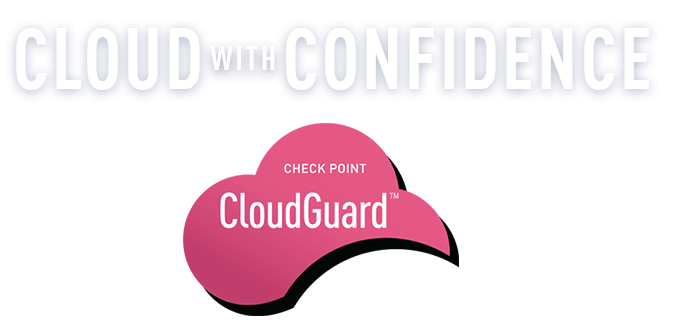 Visualizza la tua posizione di sicurezza e rafforza le policy gold standard su account, progetti, regioni e reti virtuali.
Risultati arricchiti sulla gestione delle vulnerabilità per meglio identificare, dare priorità ed auto-rimediare gli eventi in base all'esposizione del pubblico, minimizzando il rischio

Assicurati che la tua infrastruttura di cloud pubblico sia sempre rispondente ai requisiti di conformità normativa e alle best practice di sicurezza.

Proteggiti dai furti d'identità applicando l'elevazione dei privilegi just-in-time per le tue operazioni più riservate nel cloud pubblico.
Cloud Compliance
Framework

"When deploying a multi-cloud environment, you need to have a consistent tool that plays across all the platforms. Using the cloud-agnostic CloudGuard service, I only need to train an individual on one set of tools and he can manage our total cloud environment very effectively."

- Sreeni Kancharla, CIO & Sr. Group Director, Cadence

"We have not had to increase our headcount in moving to the cloud because of the comprehensive and easy network security and compliance CloudGuard provides. We are cognizant that if we were still back in the old days, still in colo's and afraid to make changes, we would not be in the position we are today, providing robust security in protecting the US food chain and building other applications for healthcare and federal agencies."

- Eric Hoffman, President, Datastream Connexion

"We leverage CloudGuard to protect our growing and distributed cloud based file storage environment. CloudGuard provides us improved access controls through on-demand dynamic access leasing and improved security and compliance through detailed auditing and alerting."

- Manny Landron, Senior Manager, Security and Compliance, Citrix
Cloud Security Posture Management Altamente Affidabile
Visualize and assess security posture, detect misconfigurations, model and actively enforce gold standard policies, protect against attacks and insider threats,
cloud security
intelligence for cloud intrusion detection, and comply with regulatory requirements and best practices all from one unified platform. Con CloudGuard, le organizzazioni dispongono di operazioni di sicurezza in cloud più rapide ed efficaci, di conformità e governance senza problemi e delle best practice automatizzate di DevSecOps.
CloudGuard Cloud Security Posture Management
Security Operations nel Cloud
Visualize your security posture and enforce gold standard policies across accounts, regions, virtual networks, and workloads.
Monitorare, gestire e riferire sulla postura di conformità. Gestione della conformità end-to-end con valutazione, risanamento e applicazione continua.
Privileged Identity Protection
Proteggersi da credenziali compromesse e furto di identità. Controllo granulare su utenti, ruoli e azioni, con elevazione dei privilegi in base alle esigenze.
Piattaforme Cloud Supportate
Pronto a Provare CloudGuard?