Mobile Security: Robust, Agile & Transparent
In the new normal, while employees are increasingly accessing corporate data from their smartphones, your business is exposed to breaches more than ever.
SandBlast Mobile delivers complete protection for your mobile workforce that is simple to deploy, manage and scale.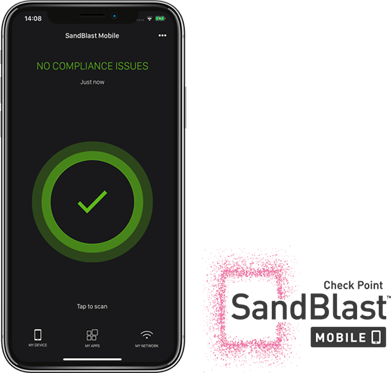 Mobile security is a top concern for every company these days - and for a good reason
Over the past few months, researchers at Check Point have been observing a rise in the number of mobile-related attacks as well as entirely new attack methods such as sophisticated mobile ransomware, and MDMs getting weaponized to attack organizations.
Securing mobile devices across all attack vectors: apps, network and OS
Prevents malware from infiltrating employees' devices by detecting and blocking the download of malicious apps in real-time.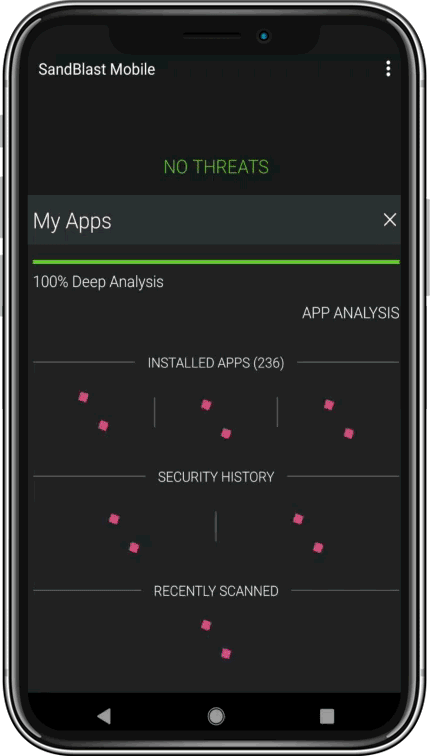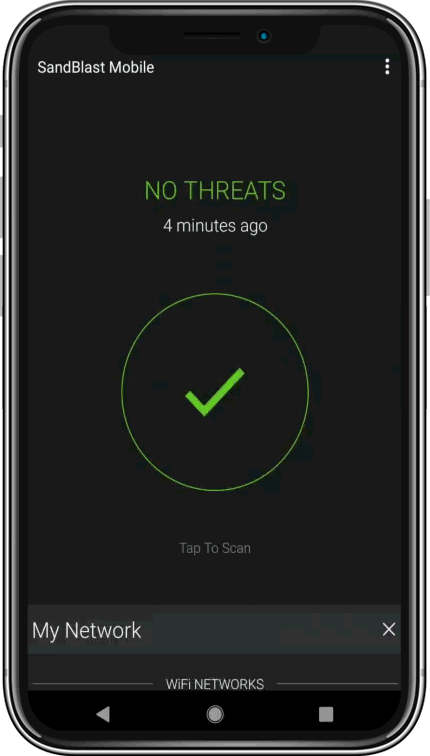 By extending Check Point's industry-leading network security technologies to mobile devices, SandBlast Mobile offers a broad range of network security capabilities:
Anti-Phishing with Zero-Phishing
Safe Browsing
Conditional Access
Anti-Bot
URL Filtering
Protected DNS
Wi-Fi Network Security
Operating System & Device Protection
Ensures devices are not exposed to compromise with real-time risk assessments detecting attacks, vulnerabilities, configuration changes, and advanced rooting and jailbreaking.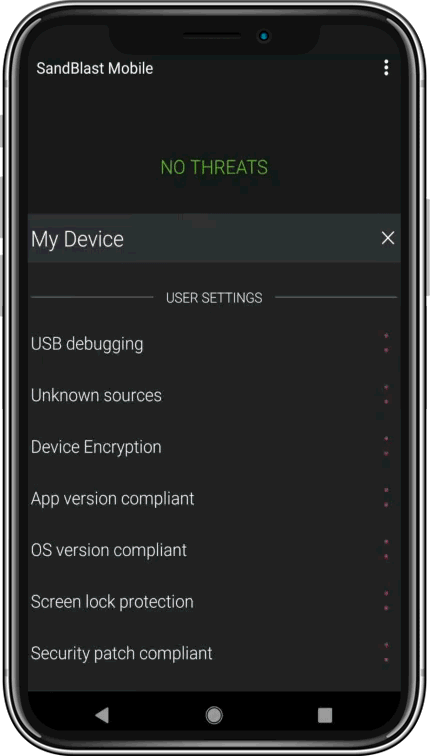 Scalable and easy-to-manage security for any type of mobile workforce
Piena Visibilità delle Minacce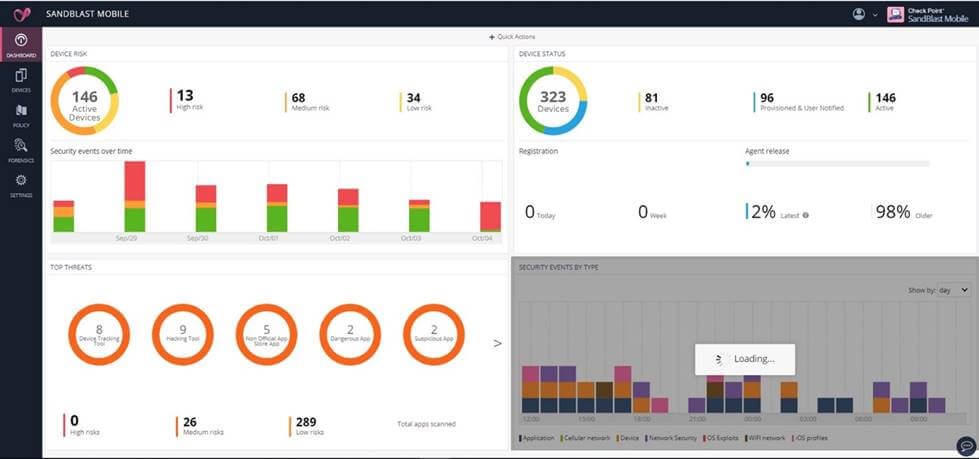 A cloud-based and intuitive management console provides the ability to oversee mobile risk posture and set granular policies. By providing an application vetting service, SandBlast Mobile further expands your mobile application deployment security.

READ THE SOLUTION BRIEF
Zero-Touch Deployment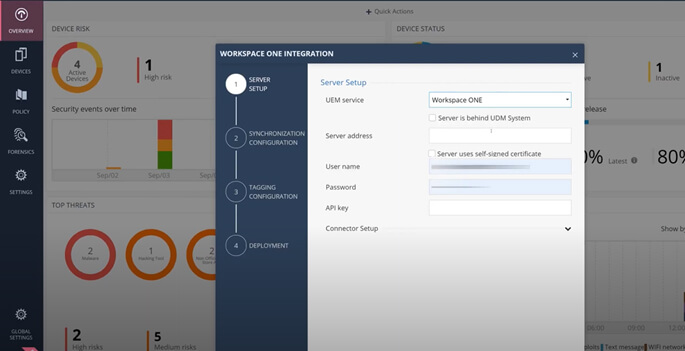 SandBlast Mobile enables zero-touch enrollment for mass deployments of mobile devices without end-user intervention, making employees' mobile devices secure by default.

READ THE SOLUTION BRIEF

READ THE BLOG
Agile & Scalable

Any device-ownership program (BYOD, COPE) and any mobile management solution (MDM/UEM) support
Tailored protection for all Android Enterprise deployment models
SandBlast Mobile provides out-of-the-box integration with the largest technology ecosystem on the market
MDMs/UEMs, Intelligence alliances, SIEM, logging & reporting tools and more
Quick user adoption with zero impact on user experience or privacy

Privacy by design
User and corporate data kept completely private; no personal information, files, browser history, or app data is collected or analyzed at any point.

Elegante User Experience
Zero impact on device usability and browsing experience. The on-device app performs without draining battery life or data consumption

User Education
Employees become increasingly aware of mobile security risks with detailed threat real-time notifications and weekly summaries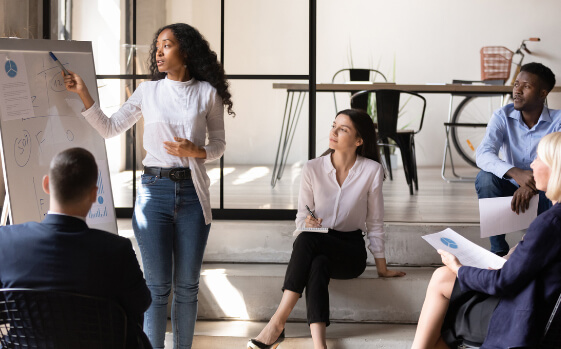 SandBlast Mobile, strengthening mobile security and protecting against hidden threats
"SandBlast Mobile prevents malicious apps and has excellent accuracy by using advanced static code analysis and machine learning. It also offers the kind of flexibility we need for fast deployment, easy scaling, and efficient operation. It really is a perfect fit for our business."
– Hiromi Toyama, President, iVRESS
SandBlast Mobile
Special Offer
Check Point Research team has found over 400 vulnerabilities in one of Qualcomm Technologies' most-used DSP chips.  This chip is embedded into over 40% of the mobile phone market, including high-end phones from Google, Samsung, LG, Xiaomi, OnePlus, and more.
SandBlast Mobile is the only solution that can defend against this threat.
Sign up today and get 20 complimentary licenses to keep your executives' phones secure and your corporate data protected.
SandBlast App Protect Secures Apps
SandBlast App Protect fornisce sicurezza mobile come strumento di sviluppo standard. Adesso le aziende possono garantire che la sicurezza delle applicazioni è implementata e mantenuta con competenza, in modo che gli sviluppatori possano rilasciare nuove funzionalità senza diventare esperti di sicurezza. SandBlast App Protect:
Fornisce una sicurezza mobile all'avanguardia come un SDK
Adegua le protezioni di sicurezza al panorama evolutivo delle minacce mobile
Agevola la prevenzione dalle frodi e il rispetto delle normative, come la PSD2
Read reviews on Gartner Peer Insights to learn more about successful implementation and why customers are choosing Check Point for their security solutions.
Accadrà una Pandemia Informatica.
Scopri come Proteggere la Tua Organizzazione.