CloudGuard for Container Security
Il ciclo di vita della sicurezza e conformità per i container. CloudGuard Cloud Native Security provides vulnerability assessment, high fidelity posture management and workload protection of your containers- from development through runtime, across your cloud environment.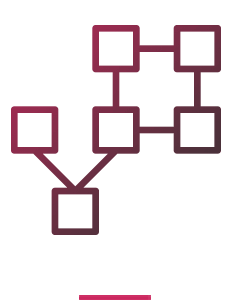 Continuously scans container for threat prevention and compliance
Automated protection based on customized rules and analysis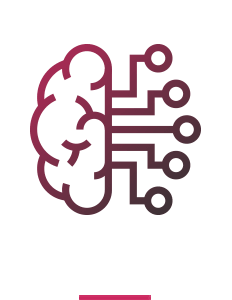 Build security capabilities into CI/CD to detect and remediate risks
Container environments require a shift in how we approach security. In order to prevent threats, it is critical to maintain visibility, and embed security controls and compliance guidelines into development through runtime.
CloudGuard provides a unified view of container assets across all cloud environments to ensure configurations are in compliance with known baselines such as CIS, Kubernetes security benchmarks, or NIST 800-190. In addition, security and compliance configurations can be built into CI/CD to automate container security during development. Durante il runtime, CloudGuard protegge le risorse del container utilizzando una protezione dinamica basata su regole personalizzate, analisi comportamentale, così come altri modelli di threat intelligence, automatizzando la protezione e il ripristino.
Container Security
Best Practices
Containers represent the next generation of computing platforms that are rapidly replacing traditional servers and virtual machines. Explore the new security challenges and opportunities container-based deployments bring.
Learn best practices to enhance container security.
Perchè CloudGuard per la Container Security
Gestione continua della postura di sicurezza in cloud e valutazioni di conformità per i cluster di Kubernetes
Scansione automatica delle vulnerabilità dell'architettura dei container, alla ricerca di configurazioni errate e minacce alla sicurezza
Protezione dinamica, attiva, dei container workload basata su norme di conformità, regole personalizzate ed eccezioni con auto-riparazione
Visibilità centralizzata e visualizzazione dell'intera inventory del container con capacità di reporting
Set di regole di policy personalizzate ed eccezioni per gli asset dei container
"Impieghiamo CloudGuard per proteggere il nostro crescente e distribuito ambiente di file storage basato sul cloud.  CloudGuard provides us improved access controls through on-demand dynamic access leasing and improved security and compliance through detailed auditing and alerting."
-Manny Landron, Senior Manager, Security and Compliance, Citrix
Pronto ad Automatizzare la Container Security?