Check Point encourages technology companies to partner with us via our Open Platform for Security (OPSEC) APIs to provide the broadest protection for our customers. OPSEC is an open, multi-vendor security framework with over 350 partners since the inception of the program in 1997 and guarantees customers the broadest choice of best-of-breed integrated applications and deployment platforms.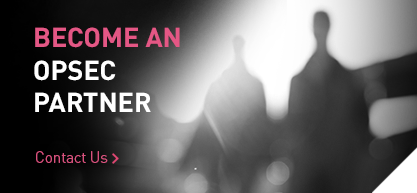 Check Point integrates with authentication devices and products and content security products to secure corporate resources and a mobile workforce.
Check Point and SIEM, network management, security assessment, compliance testing and auditing products integrate to provide a secure ecosystem.
Check Point partners with leaders in computing innovations, software solutions, network optimization and infrastructure virtualization.
Check Point integrates with leading public and private cloud IaaS, SaaS and CASB vendors to protect data in the cloud, reduce risk, achieve compliance and manage threats in cloud applications and environments.
Customers can deploy Check Point software on open servers, Check Point Appliances, Check Point Integrated Appliance Solutions or on dedicated appliances from partners.
Check Point integrates with mobile device management vendors and products to secure corporate resources and a mobile workforce.
Check Point has partnered with leading security vendors to provide customers with a wide range of intelligence feeds in the ThreatCloud IntelliStore.
Check Point SCADA security solutions partner with technology leaders to secure critical infrastructure and industrial control organizations.
With integrated solutions from Check Point and leading SD-WAN vendors, customers can enable advanced threat prevention and achieve greater business agility at lower costs.
---