Advanced Network Threat Prevention
As cyber attacks become increasingly evasive, more controls are added, making security more complicated and tedious to the point that user workflows are affected. Until now.
SandBlast Network provides the best zero-day protection while reducing security overhead and ensuring business productivity.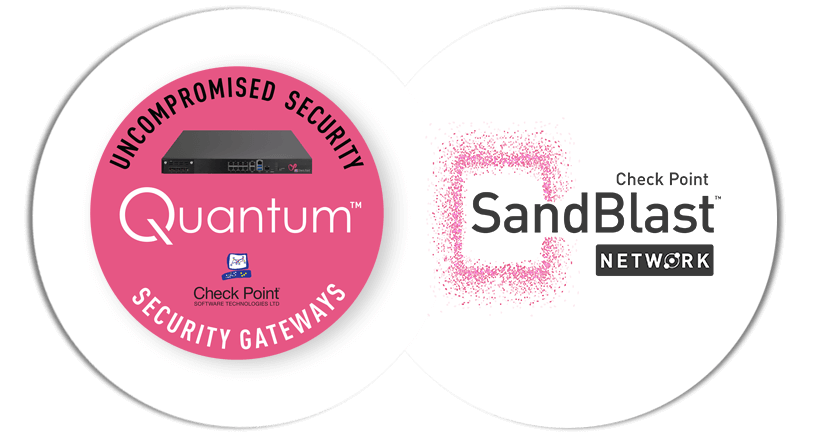 SandBlast Network
Stopping Zero Days at the Speed of Business
SandBlast Network provides the best zero-day protection in the industry, while reducing administration overhead and ensuring ongoing business productivity.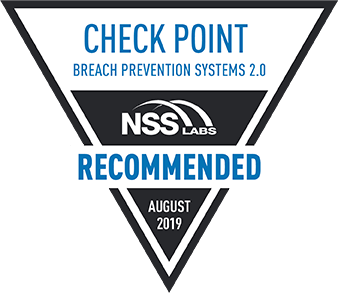 Highest Security Effectiveness Score
Check Point achieved the highest security effectiveness score in the 2019 NSS Labs Breach Prevention System (BPS) group test. Check Point's Next Generation Firewalls and Advanced Endpoint Security achieved a 100% block rate, and earned a "Recommended" rating. Highlights of Check Point's results:
99.84% overall security effectiveness
100% block rate
100% malware prevention, email and web
100% exploit resistance
0% false positives
Pre-emptive User Protections
Humans are the weakest link in the security chain. Pre-emptive user protections eliminate threats before they reach the users regardless of the user activity –  browsing or using email.
Threat extraction delivers clean versions within seconds
Advanced email protection inspects every element of the email before it reaches the user's mailbox
Defends against phishing, social engineering and other email-based threats
AI-Generated Threat Emulation Verdicts
Leveraging the power of data science to detect the unknown threats with AI engines and rich rule-based engines that process millions of parameters collected from runtime behaviors—reaching a single conclusive AI-generated verdict.
Deep CPU-level emulation that is resistant to the most evasive attacks
OS-level inspection
Malware DNA analysis
Streamlined Security Management
Single click setup, with out-of-the-box profiles optimized for business needs

Out-of-the-box security policy profiles eliminate manual configuration

Threat prevention settings optimized based on business needs, best practices and latest vulnerabilities

Automated updates ensure policies are always up-to-date to take advantage of the latest features and protect against new vulnerabilities
The First Autonomous Threat Prevention System
Reduce admin overhead and strengthen your security posture with five out-of-the-box policy profiles built specifically for different segments in the organization's network.
What this means for security admins is:
No routine maintenance required
Single click set-and-forget configuration
Always up to date security with the latest zero days and best practices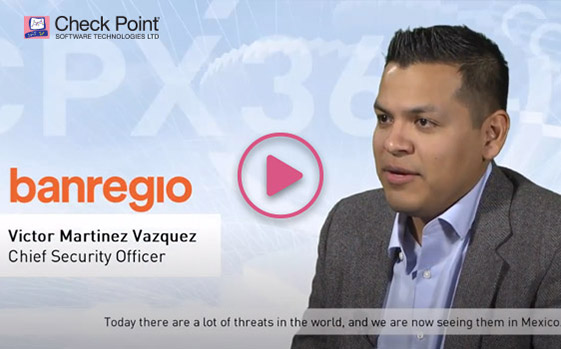 Mexican Bank Enhances Security to Better Safeguard Customer Assets and Information
"SandBlast Network allows us to 'sanitize' or clean any threats present in documents and provide information to our users without any risks or threats. It has worked really well."
- Victor Oziel Martinez Vázquez, Chief Security Officer, Banregio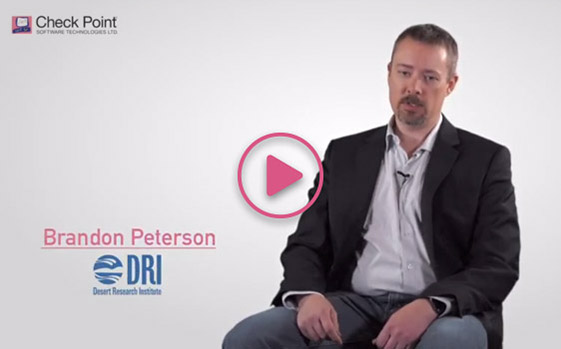 Desert Research Institute Elevates Data Security in a Dynamic Threat Ecosystem with Check Point
"Check Point Next Generation firewalls with SandBlast Network give us universal, automatic protection that stops threats every day—before we even know they're here."
– Ryan Coots, Senior Network Engineer, Desert Research Institute
Versatile Security Protection --Like A Swiss Army Knife For Security
Checkpoint Next Generation Firewall proves to be a great solution for our small business infrastructure. R80 Security Management has allowed our company to easily (and significantly) improve our protections over time.
read more >
CheckPoint Next Gen FW, The Best Way To Protect A Corporation Against The Latest Threats
Our experience with CheckPoint has been very satisfactory for the advanced security approach, being able to provide our corporation with the latest generation security mechanisms and being able to have maximum control and visibility of our perimeter security.
read more >
Apple In The World Of Firewalls
The Check Point Next Generation Firewall is like Apple in the world of Firewall and Security. It is an old, but still modern and competitive solution, and Check Point is always on the edge of security technologies.
read more >
SandBlast Network offers flexible deployment models to meet your business needs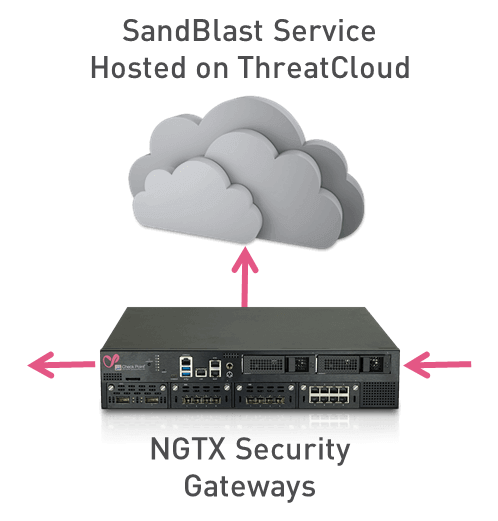 Global Cloud Infrastructure
Local and regional cloud hosting options are also available for customers with data residency and privacy compliance needs in countries that include US, Germany, Ireland, China and Australia.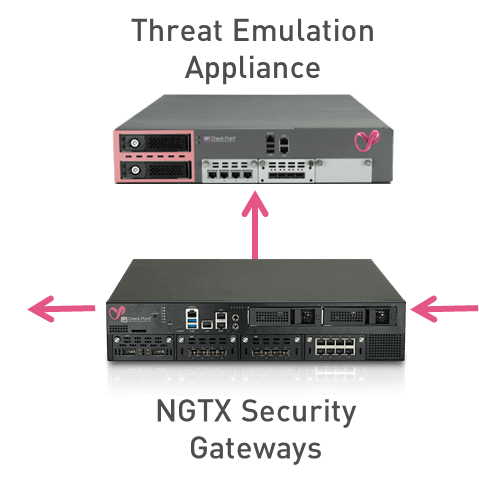 On-Premises Service
Gateways + Threat Emulation Appliance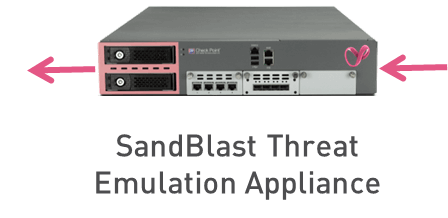 Dedicated Appliance
Inline Threat Emulation Appliance
Enabling a prevention-first strategy with no impact on user experience

Evasion-resistant threat emulation engines combines signature lookups, static code analysis and AI engines to reach a verdict in minutes.

The only fully integrated document and image sanitization solution (CDR) for email and web.

Protects user activity across email, web and networks, for powerful security against multiple attack vectors.