CloudGuard for Cloud Native Security
Security
•
Automated
•
Everywhere
Check Point CloudGuard provides unified cloud native security for all your assets and workloads, giving you the confidence to automate security, prevent threats, and manage posture – everywhere – across your multi-cloud environment.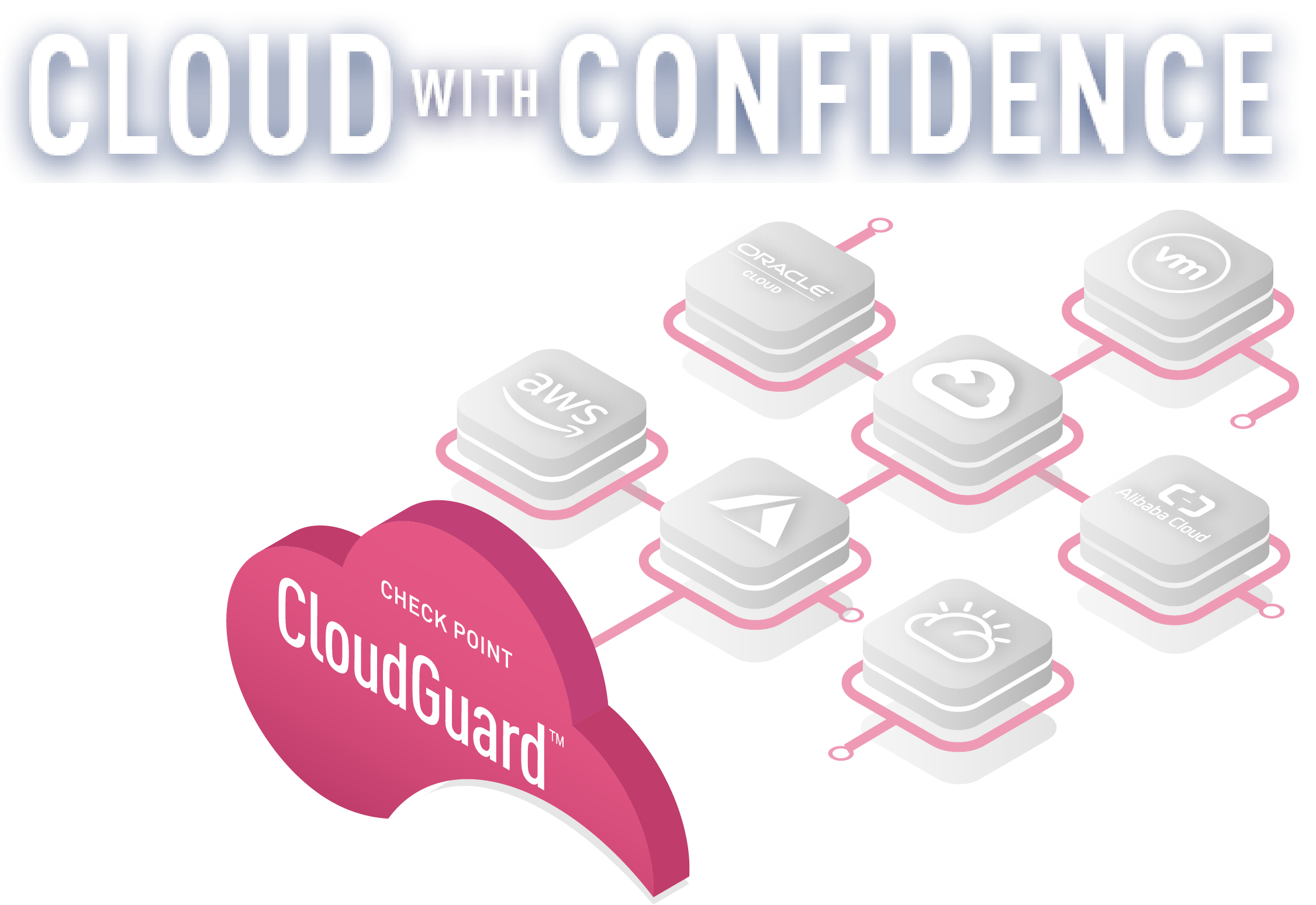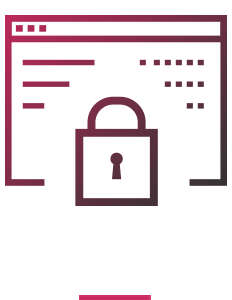 Security and Posture Management
Threat prevention and high fidelity posture management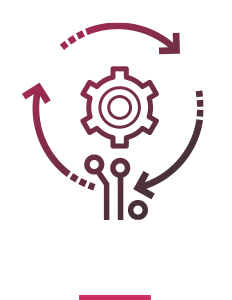 Multi-cloud security from DevOps to production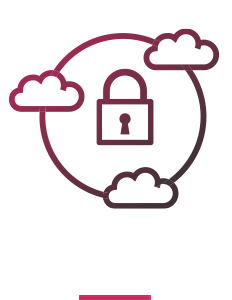 Unified Security for
Multi-Cloud
Visibility, intelligence, and threat prevention under one platform
Hear How Customers Use CloudGuard for
Cloud Native Security
Unified Cloud Native Security, Automated Everywhere
Check Point CloudGuard provides cloud native security for all your assets and workloads, across multi-clouds, allowing you to automate security everywhere, with unified threat prevention and posture management. The only solution that provides context to secure your cloud with confidence.
Loyal CloudGuard Customers
Security Partner for Microsoft Azure
Cloud Native Service Integrations
Compliance and Security Rules
Cloud Native Security Strategies
Modern cloud deployments are tremendously complex and typically span multiple clouds. While public cloud providers dedicate extensive efforts to security, customers retain responsibilities on how they use those services which is a challenge when scaling to the cloud.
Learn how a unified cloud native security strategy can help automate security and optimize modern cloud deployments.
Unified Security for Multi Cloud
Unified Security for Multi Cloud
Unified security architecture: providing intelligent threat prevention, from on premise to the cloud, through the Check Point Infinity unified security platform.
Unified hybrid cloud security: securely protect and prevent threats across AWS, Azure, Google Cloud, Cisco ACI, VMWare NSX, Ali, and Oracle.
Unified visibility across assets: offering a centralized visualization for all of your cloud traffic, security alerts, assets along with auto-remediation.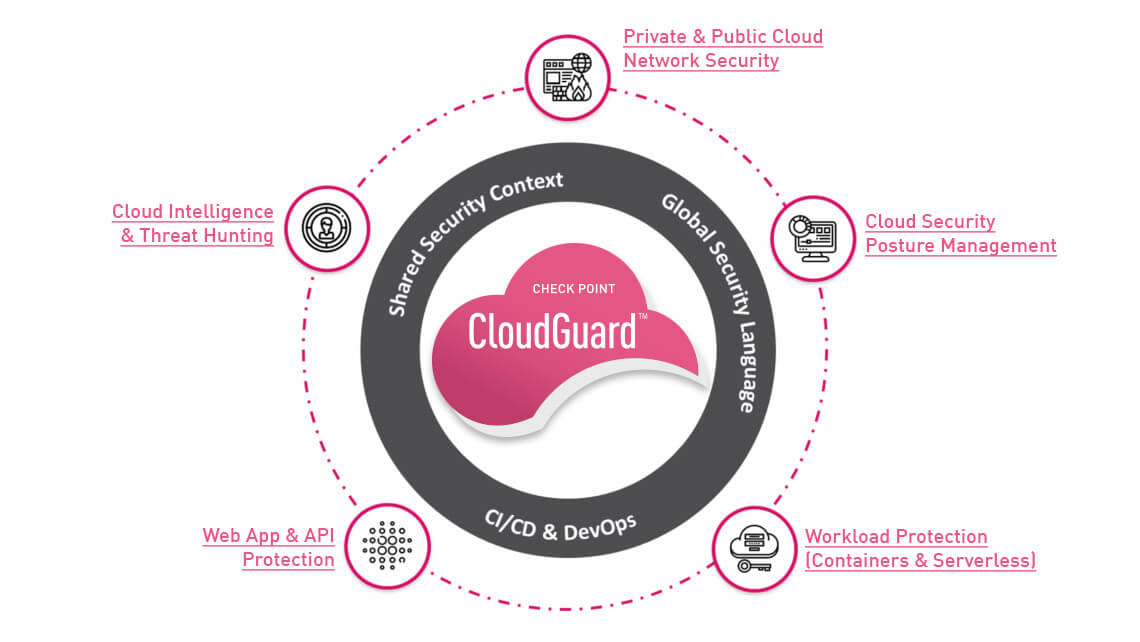 Automated DevSecOps
Automated DevSecOps
Shift-Left with automation: provide DevOps with toolsets to evaluate security posture, configuration guidance, alerts, and governance during CI/CD.
Scale and deploy your security in real-time: seamlessly integrate protections and controls into your CI/CD tools, like CloudFormation and Terraform, and evaluate security posture pre-deployment and scale across hundreds of thousands of cloud assets.
Intelligent adaptive security controls: automatically profile and define application behavior, and enforce zero trust boundaries between cloud workloads (e.g. containers and serverless).
Security and Posture Management
Security and Posture Management
Cloud native multi-layer protection: deliver zero trust, advanced threat prevention with workload protection, including security hardening, runtime code analysis, Web and API security.
Most comprehensive compliance engine: prevent critical cloud security misconfigurations and keep up with evolving posture management security and compliance best practices, including auto-remediation.
High Fidelity Posture Management (HFPM): comply with regulatory and industry standards, such as HIPAA, CIS BENCHMARKS, NIST CSF/800-53, PCI-DSS, with the most contextual cloud security across, 300+ native cloud services.
Book a Live Demo to Check out CloudGuard for Yourself
Cloud Security Capabilities
Automated and elastic public cloud network security to keep assets and data protected while staying aligned to the dynamic needs of public cloud environments.

Cloud Security Posture Management
Visualize and assess security posture, detect misconfigurations, model and actively enforce security best practices, and protect against identity theft and data loss in the cloud.
Cloud Intelligence and
Threat Hunting
Advanced security intelligence, including cloud intrusion detection, network traffic visualization, and cloud security monitoring and analytics.
Cloud Workload
Protection
Provides seamless vulnerability assessment, and delivers full protection of modern cloud workloads, including serverless functions and containers, from code to runtime – automating security with minimal overhead.

LEARN MORE
Explore popular DevSecOps use cases and learn how to
seamlessly automate security through the entire
application lifecycle.

LEARN MORE
Take Your Security to the Next Level
Explore popular DevSecOps use cases and learn how to seamlessly automate security through the entire application lifecycle
Ready to Re-Imagine Cloud Security?