Cloud Security Posture Management
CloudGuard Cloud Security Posture Management, part of the CloudGuard Cloud Native Security platform, automates governance across multi-cloud assets and services including visualization and assessment of security posture, misconfiguration detection, and enforcement of security best practices and compliance frameworks.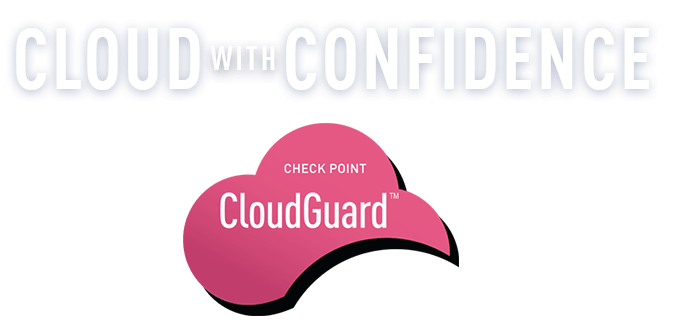 Visualize your security posture and enforce gold standard policies across accounts, projects, regions and virtual networks
Enriched vulnerability management findings to better identify, prioritize, and auto-remediate events based on public exposure—minimizing risk
Compliance and Governance
Ensure that your public cloud infrastructure conforms to regulatory compliance requirements and security best practices at all times
Protect against identity theft by enforcing just-in-time privilege elevation for your most sensitive operations in the public cloud
Cloud Compliance
Frameworks
"When deploying a multi-cloud environment, you need to have a consistent tool that plays across all the platforms. Using the cloud-agnostic CloudGuard service, I only need to train an individual on one set of tools and he can manage our total cloud environment very effectively."

- Sreeni Kancharla, CIO & Sr. Group Director, Cadence
"We have not had to increase our headcount in moving to the cloud because of the comprehensive and easy network security and compliance CloudGuard provides. We are cognizant that if we were still back in the old days, still in colo's and afraid to make changes, we would not be in the position we are today, providing robust security in protecting the US food chain and building other applications for healthcare and federal agencies."

- Eric Hoffman, President, Datastream Connexion
"We leverage CloudGuard to protect our growing and distributed cloud based file storage environment. CloudGuard provides us improved access controls through on-demand dynamic access leasing and improved security and compliance through detailed auditing and alerting."

- Manny Landron, Senior Manager, Security and Compliance, Citrix
High Fidelity Cloud Security Posture Management
Visualize and assess security posture, detect misconfigurations, model and actively enforce gold standard policies, protect against attacks and insider threats,
cloud security
intelligence for cloud intrusion detection, and comply with regulatory requirements and best practices all from one unified platform. With CloudGuard, organizations have faster and more effective cloud security operations, pain-free compliance and governance, and automated DevSecOps best practices.
CloudGuard Cloud Security Posture Management
Cloud Security Operations
Visualize your security posture and enforce gold standard policies across accounts, regions, virtual networks, and workloads.
Compliance and Governance
Track, manage and report on compliance posture. End-to-end compliance management with assessment, remediation, and continuous enforcement.
Privileged Identity Protection
Protect against compromised credentials and identity theft. Granular control over users, roles and actions, with privilege elevation on an as-needed basis.
Supported Cloud Platforms
Ready to Experience CloudGuard?