Modern DDoS attacks use new techniques to exploit areas that traditional security solutions are not equipped to protect. These attacks can cause serious network downtime to businesses who rely on networks and Web services to operate. DDoS Protector Security Appliances and Cloud DDoS Protection Services block destructive DDoS attacks before they cause damage.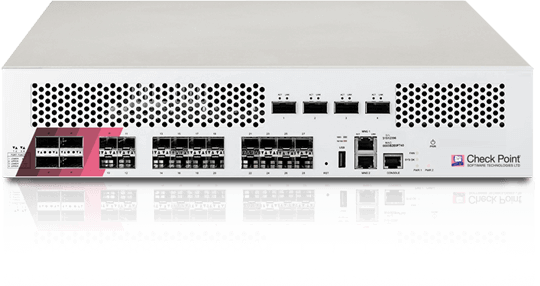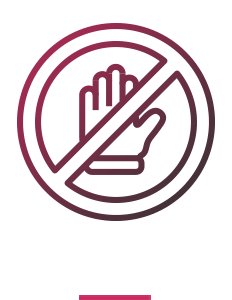 Blocks a wide range of attacks with customized multi-layered
protection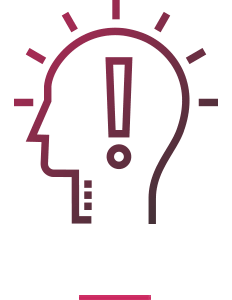 Smart SSL Attack
Mitigation
Hardware-based SSL engines inspect the latest SSL/TLS standards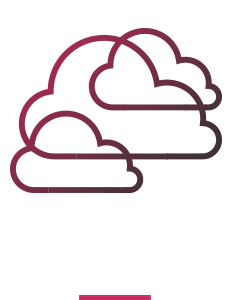 On Premises and
Cloud-based Mitigation
Defense Messaging between devices provides accurate and instant
mitigation
How Attackers Disrupt Service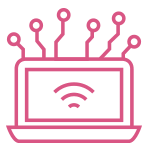 +20%
HTTPS FLOODS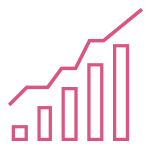 +15%
BURST ATTACKS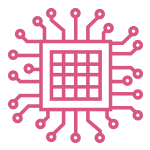 +15%
DNS ATTACKS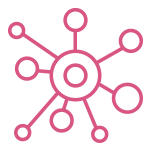 10%
MALWARE & BOTS
ATTACKS SHIFT TO THE APPLICATION LAYER
64%
HIT BY APPLICATION LAYER ATTACK
Fewer false-positives
Anti-DDoS, network behavioral analysis, IPS and SSL-attack protection. Fully protects the application infrastructure against known and emerging network security attacks.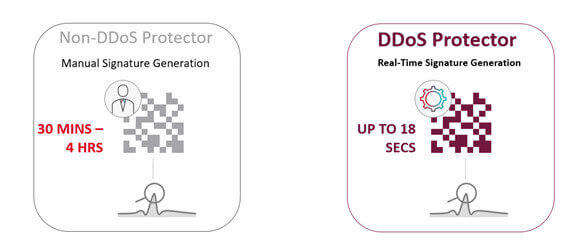 Real-Time Signature
Creation
DDoS Protector is a real-time attack prevention device that protects your application infrastructure against network and application downtime, app vulnerability exploitation and network anomalies.
2021 Cyber Security Report
Learn about latest emerging threats, malware trends and cyber security recommendations