Cloud Email Security & Office Suite Protection
Preventing zero-day threats from attacking your cloud mailboxes and Microsoft Office suites.
Office 365 phishing prevention
Identity protection
Data Loss Prevention (DLP)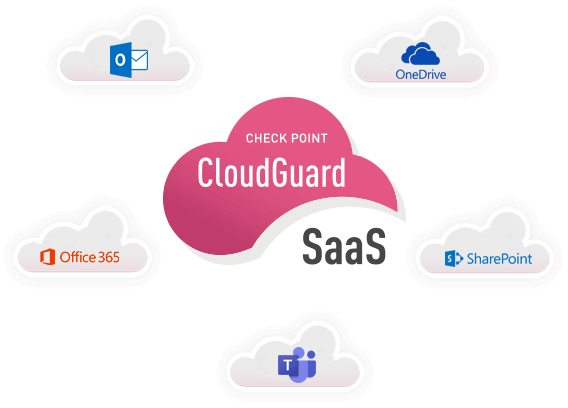 Prevention First
Email Security
Stop zero-day attacks. Remain ahead of attackers with unparalleled global threat intel. Leverage the power of layered email security
Native Solution, at the Speed of Your Business
Fast, straightforward deployment of invisible inline API based prevention
Unified Solution for Cloud Email & Office Suites
Granular insights and clear reporting with a single dashboard and license fee across mailboxes and enterprise apps
Your mailboxes are the front door into your organization. Targeted phishing schemes steal $300B from businesses every month. Stop phishing schemes and business email compromise with CloudGuard SaaS.
Our Office 365 security solution prevents zero-day attacks with a cost effective, simple to implement solution.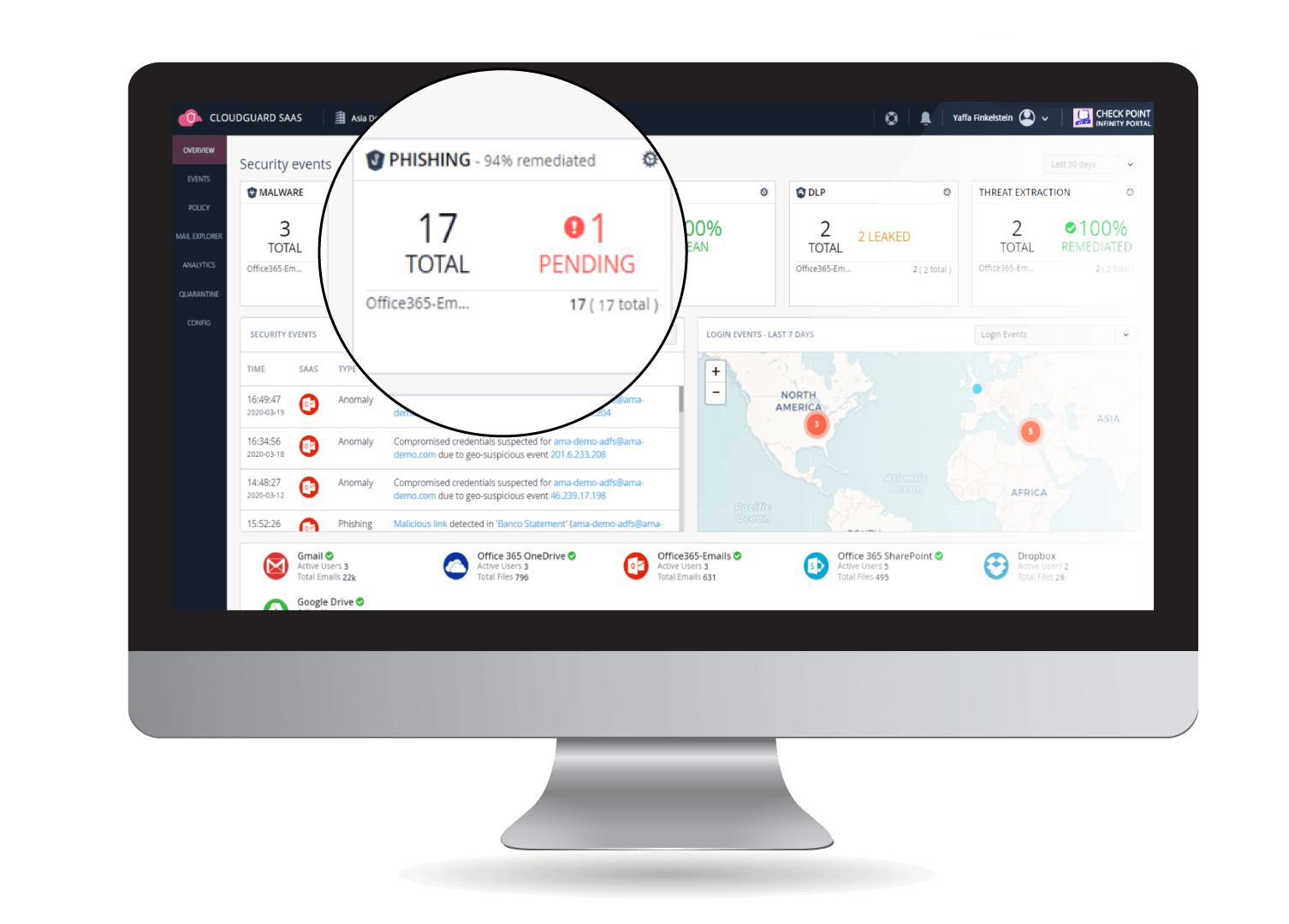 CloudGuard SaaS stops spear phishing by preventing account takeovers, using:
Zero-day threat prevention
Access control with pre-defined login conditions
Agent and agentless multi-factor verification

Leveraging threat intelligence from millions of Check Point secured end points and gateways across the globe, CloudGuard SaaS identifies malicious user activities and blocks unauthorized user access.
Office 365 Email Security
CloudGuard SaaS acts as the last line of defense, protecting your mailboxes from the vulnerabilities of built in Office 365 email security. Use artificial intelligence to detect malicious content heading for your email accounts and block sophisticated phishing schemes that bypass traditional email security solutions.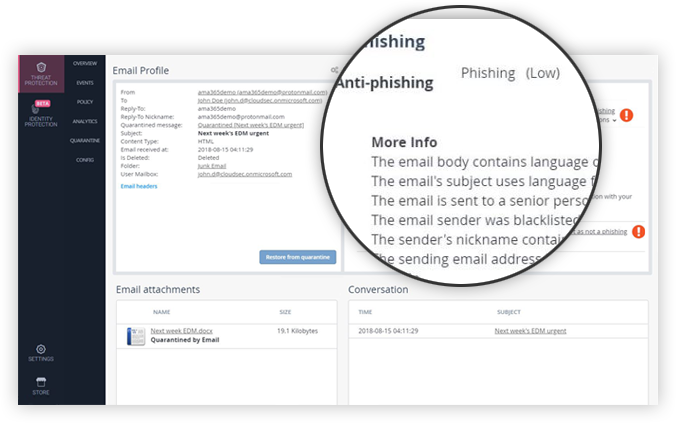 Cloud Email Security is Just a Click Away
CloudGuard SaaS is based on API architecture for seamless implementation and instant threat visibility. The only email security solution which is embedded within the cloud email application, CloudGuard SaaS is invisible to cyber criminals and provides a robust last line of defense for cloud mailboxes and office suites.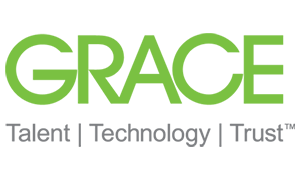 "Grace has deployed Office 365 cloud based email solution…. We were experiencing significant phishing attacks; within three months we were in trouble. We turned to our trusted partner Check Point and deployed CloudGuard SaaS. Within an hour we had the product up and running. Within the second hour we had it properly tuned and it was catching emails immediately…"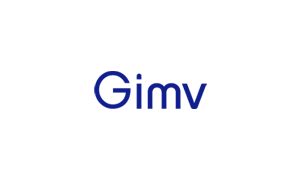 "We exchange a lot of sensitive data, through a lot of emails…. Data security is critical. It's not a question of 'if' you're being attacked, it's 'when'… We had another provider, but Check Point was the first to introduce a threat emulation feature… It's a 'set and forget' solution, it gives end users the confidence to know that the mail in their mailbox has already passed security checks and is secure"
Ready to Experience CloudGuard SaaS?
A Cyber Pandemic Will Happen.
Learn how to Protect Your Organization.