Check Point Maestro Hyperscale Network Security
Check Point Maestro introduces to the industry a new way to utilize current hardware investment and maximize appliance capacity in an easy-to-manage Hyperscale network security solution.
With Maestro, organizations can simplify their workflow orchestration and scale up their existing Check Point security gateways on demand — the same way as they can spin up new servers and compute resources in public clouds.
Maestro orchestration enables expansion from a single Check Point gateway orchestration to the capacity and performance of 52 gateways in minutes, giving companies elastic flexibility and enabling massive Terabit/second firewall throughput.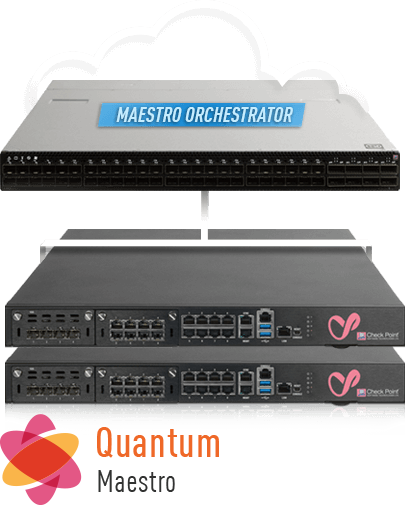 Read the Check Point Maestro and the Need for Hyperscale Network Security whitepaper to learn how traditional security appliances are no longer able to scale to meet unpredictable traffic peaks and why Check Point Maestro meets growing network security needs today with:
Unmatched scalability to meet the needs of the most demanding environments
Flexibility and resilience by adding capacity as needed
Simple installation and ease-of-use

On demand expansion available to gateways of all sizes

Opening up new simple ways to architect and manage cyber security
Delivering the highest standard of security orchestration and resiliency with Telco-Grade technology
Linear Scalability for Any Appliance
On demand expansion applicable to gateways of all sizes. Start large, become giant.
Scalability Has Never Been So Easy
Scale, as the business grows beyond any product in the industry with the Maestro Hyperscale Orchestrator.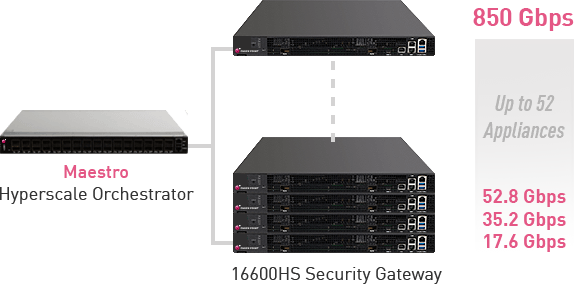 Check Point HyperSync
Maestro clustering provides full redundancy within a system. All hardware resources are utilized!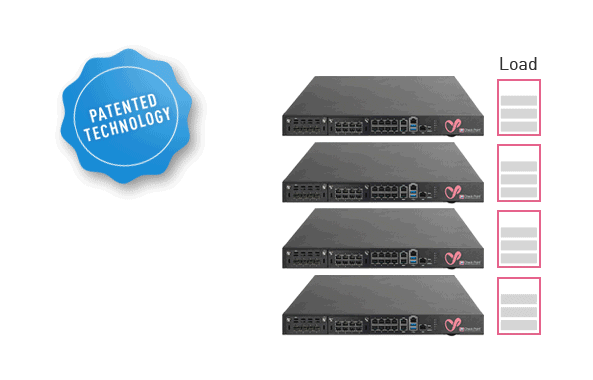 TRIPLE the Performance by Load Sharing
with True LINEAR SCALE
Two Devices = 1 Gbps
(1 + 1 = 1)
Three Devices = 3 Gbps
(1 + 1 + 1 = 3)
Versatile Security Protection --Like A Swiss Army Knife For Security
Checkpoint Next Generation Firewall proves to be a great solution for our small business infrastructure. R80 Security Management has allowed our company to easily (and significantly) improve our protections over time.
read more >
CheckPoint Next Gen FW, The Best Way To Protect A Corporation Against The Latest Threats
Our experience with CheckPoint has been very satisfactory for the advanced security approach, being able to provide our corporation with the latest generation security mechanisms and being able to have maximum control and visibility of our perimeter security.
read more >
Apple In The World Of Firewalls
The Check Point Next Generation Firewall is like Apple in the world of Firewall and Security. It is an old, but still modern and competitive solution, and Check Point is always on the edge of security technologies.
read more >