Mobile devices are the backdoor to network breaches, exposing sensitive corporate data to risk. Check Point's SandBlast Mobile is the leading mobile threat defense solution (MTD), protecting devices in your business from advanced mobile attacks.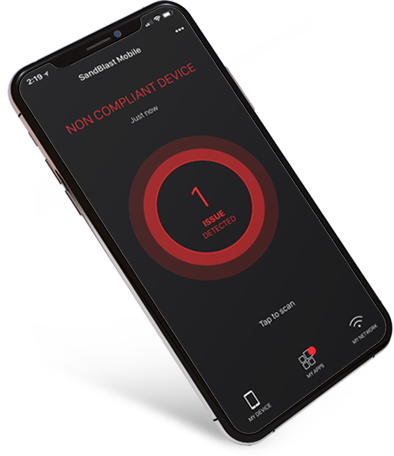 SandBlast Mobile protects employees' devices from infected apps, man-in-the-middle attacks over Wi-Fi, OS exploits, and malicious links in SMS messages.

SandBlast Mobile is the recognized leader in the mobile threat defense category, with the highest threat catch rate on the market.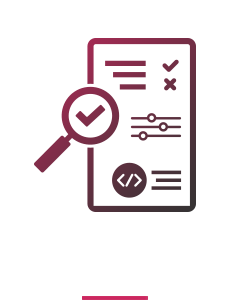 SandBlast Mobile's cloud-based dashboard provides real-time threat intelligence and visibility into the type of threats that could impact your business.
Exceptional User Experience.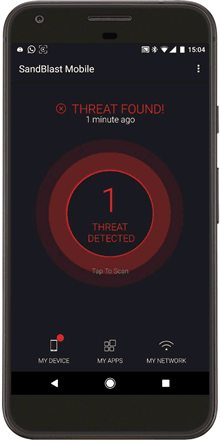 SandBlast Mobile
puts security into
your hands
Dashboard shows whether
your device, network and
apps are protected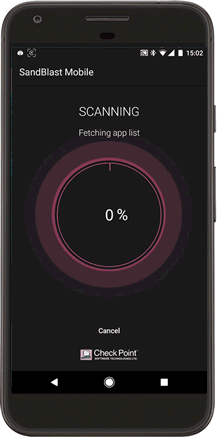 Security Scan
See mobile security threats
in your personal dashboard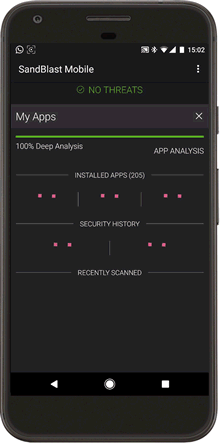 My Apps Analyzer
Make sure you haven't
downloaded malware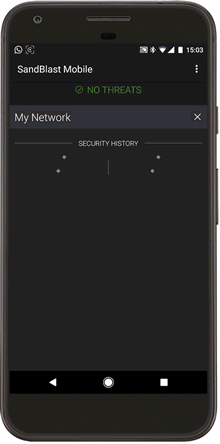 My Network Analyzer
Connect only to networks
you trust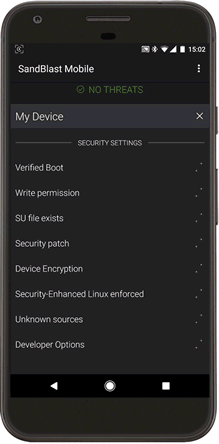 My Device Analyzer
Evaluate security settings
on your device at a glance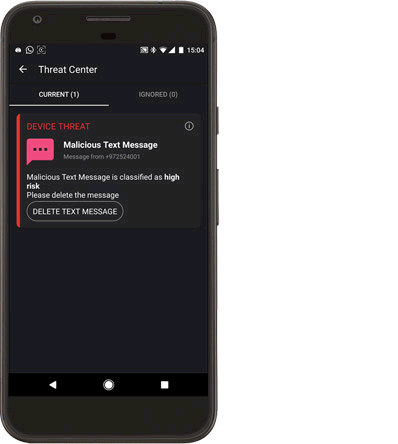 SMishing
Prevention
Blocks malicious
text messages before
they do harm
100% of Businesses are Affected by Mobile Malware.
They Just Don't Know It Yet.
When paired with market-leading EMM solutions, SandBlast Mobile adds a critical security layer that can be used to dynamically change access privileges to reflect risk levels and transform static management policies into dynamic mobile threat prevention.

"Check Point SandBlast Mobile is the best zero-day malware protection possible for mobile devices. There's nothing else out there with multiple layers of protection. Our IP is secure, and that's peace of mind."
-Steven Lentz, Director Information Security,
Samsung Research America
SandBlast Mobile Leads
IDC MarketScape
Analyst firm IDC assessed all mobile thereat management (MTM) vendors for their ability to defend against advanced threats in their 2017 MarketScape. Download this report to learn:
Why organizations need MTM solutions
Evaluation criteria for MTM solutions
Why SandBlast Mobile leads the MTM market