Next Generation Firewalls (NGFW)
Check Point gateways provide superior security beyond any Next Generation Firewall (NGFW). Best designed for Sandblast Network's protection, these gateways are the best at preventing the fifth generation of cyber attacks with more than 60 innovative security services. Based on the Infinity Architecture, the new Quantum Security Gateway™ line up of 15 models can deliver up to 1.5 Tbps of threat prevention performance and can scale on demand.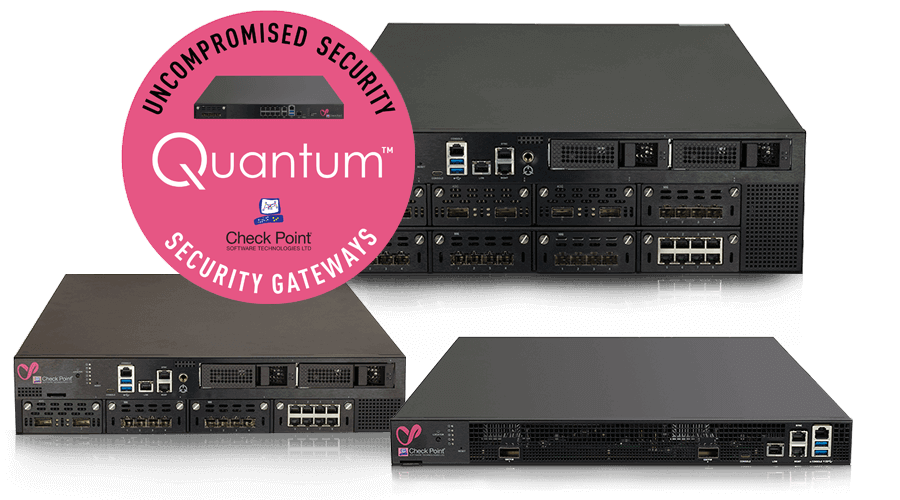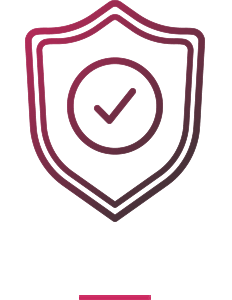 Delivers the highest-caliber threat prevention with award winning SandBlast Network Zero Day protection out of the box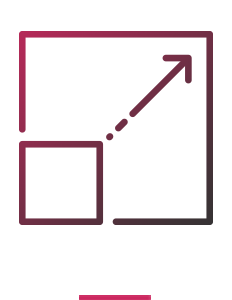 On-demand hyperscale threat prevention performance providing enterprises cloud level expansion and resiliency on premises
R80.40 unified security management control across networks, clouds, and IoT increases efficiency cutting security operations up to 80%
Introducing
NEW QUANTUM SECURITY GATEWAYS
All Quantum Security GatewaysTM come with Check Point's award-winning
SandBlast Network right out of the box.
Check Point protects enterprises from the 5th Generation of sophisticated multi-vector cyber attacks
versus 3rd Generation of protection provided by other firewalls.
Versatile Security Protection --Like A Swiss Army Knife For Security
Checkpoint Next Generation Firewall proves to be a great solution for our small business infrastructure. R80 Security Management has allowed our company to easily (and significantly) improve our protections over time.
read more >
CheckPoint Next Gen FW, The Best Way To Protect A Corporation Against The Latest Threats
Our experience with CheckPoint has been very satisfactory for the advanced security approach, being able to provide our corporation with the latest generation security mechanisms and being able to have maximum control and visibility of our perimeter security.
read more >
Apple In The World Of Firewalls
The Check Point Next Generation Firewall is like Apple in the world of Firewall and Security. It is an old, but still modern and competitive solution, and Check Point is always on the edge of security technologies.
read more >
Our Next Generation Firewall Prevent
Fifth-Gen of Cyber Attacks
Our Next Generation Firewalls focus on blocking malware and application-layer attacks. With more than 60 security services powered by the ThreatCloud, the world's most powerful shared intelligence cloud service, our Quantum security gateways are able to react quickly and seamlessly to prevent known and unknown cyber attacks across the whole network. Our gateways enforce policies to better defend your network and carry out quick assessments to prevent invasive or suspicious activity, like unknown malware, and shut it down.

HIGHEST SECURITY PERFORMANCE AND THROUGHPUT
A Leader in the 2019 Gartner Enterprise
Network Firewall (NFW) MQ
The most advanced threat prevention,

SandBlast, continues to innovate and enhance anti-ransomware and CPU level emulation capabilities, improving performance, prevention and protection against zero-day exploits

Completeness of security vision,

protecting small to midsize enterprises against even the most sophisticated attacks with a comprehensive product portfolio including Next Generation Firewalls and a focused SMB strategy providing multiple UTM models supporting Internet, VDSL and 4G/LTE interfaces with built-in routing capabilities to the enterprise

Largest offering of security solutions,

covering network, cloud, mobile and endpoints. Check Point security gateways features include granular network based DLP with over 700 premade data types for Web, FTP, and Email traffic

Top tier security management,

features centralized management control across all networks and cloud environments, increasing operational efficiency and lowering the complexity of managing your security
Check Point Has Highest Security Effectiveness
Check Point achieved the highest security effectiveness score in the 2019 NSS Labs Breach Prevention Systems (BPS) group test. Check Point's Next Generation Firewalls and Advanced Endpoint Security achieved a 100% block rate, and earned a "Recommended" rating. Highlights of Check Point's results:
98.4% overall security effectiveness
100% block rate
100% malware prevention, email and web
100% exploit resistance
0% false positives
Absolute Zero Trust Security with Check Point Infinity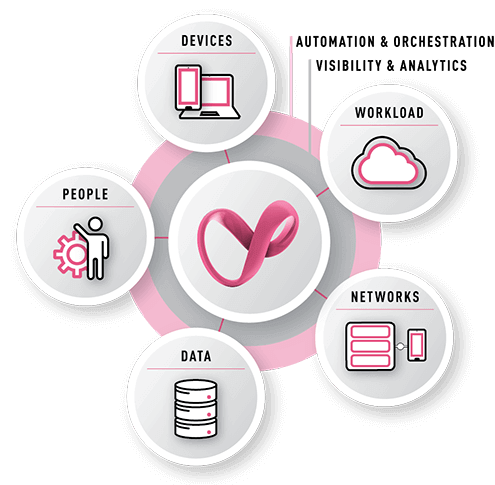 Zero Trust security is about having the ability to "Divide and Rule" your network in order to reduce the risk of lateral movement.
Check Point Next Generation Firewalls enable you to create granular network segmentation across public/private cloud and LAN environments. With detailed visibility into the users, groups, applications, machines and connection types on your network, they allow you to set and enforce a "Least Privileged" access policy. So, only the right users and devices can access your protected assets.
Control Southern Engineers Cyber Protection Across All Fronts with Check Point
What we've been able to secure with Check Point Infinity is fantastic. It's the best cyber security architecture and protection I've ever worked with, hands down.
— David Severcool, Manager, IT Infrastructure and Security, Control Southern
Optimal Media Protects Digital Assets with
Check Point Infinity
The integrated Check Point solution has increased our cyber security level and saved us around four hours' work per week.
— Christoph Andreas, IT Systems & Support Team Leader, Optimal Media
Ready to Experience Next Generation Firewalls?