Public Cloud Compliance and Governance
Public cloud compliance for assessing Amazon Web Services (AWS), Azure and Google Cloud Platform (GCP) infrastructure and ensuring it meets various compliance standards (HIPAA, NIST, GDPR) along with ability to create custom policies for unique governance needs.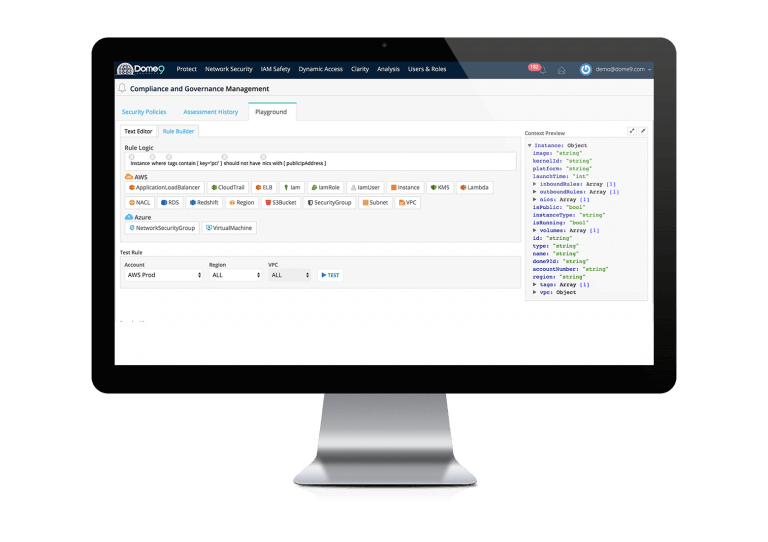 Remediate in Place – Find It, Fix It, Stay Fixed
Create Easy to Understand Policies with GSL
Faster Time to Compliance Across Public Cloud Environments
Regulatory compliance is a top business priority for building customer confidence and trust and for meeting legal requirements in many industries. Common data security and industry-based regulatory requirements and best practices lie at the heart of compliance management, such as PCI DSS.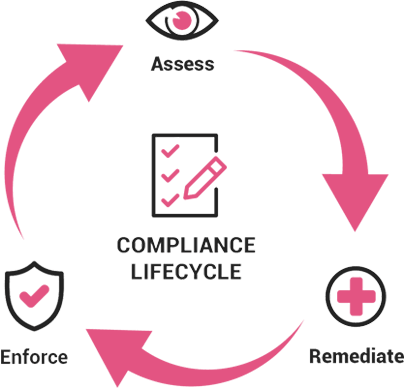 Compliance teams have traditionally relied on manual data aggregation and testing to assess IT compliance posture. The process of checking and tracking compliance status and resolving issues has been slow and laborious.
In this age of heightened security risks, businesses are doing away with periodic security audits in favor of continuous compliance tracking and enforcement. The tools and controls that worked well for security and compliance in the datacenter fail in public cloud environments that demand agility and efficiency. It is no wonder that as organizations move critical workloads to the public cloud, compliance and governance remain a leading concern.
Create Easily Understood Policies in a Snap with Dome9 Governance Specification Language (GSL)
Create easy-to-understand policies using the simple yet expressive Governance Specification Language (GSL). A rule that traditionally requires over 100 lines of code can now be written in under 100 characters with GSL. This equates to fewer errors in translating IT governance requirements to policy definitions.
End-to-end security and cloud compliance management for assessment, remediation and continuous enforcement
Innovative new Governance Specification Language (GSL) to create custom policies
Automated aggregation of data in real-time
Over 500 industry best practices for security encoded
Industry best practices and built-in suites to test compliance against standards such as PCI DSS
Printable assessment reports for proof of security posture across business units, virtual networks and cloud accounts
Ready to Experience CloudGuard Dome9?