Public Cloud Security Operations
Model and enforce gold standard policies across accounts, projects, regions, virtual networks, containers, serverless applications, and resources.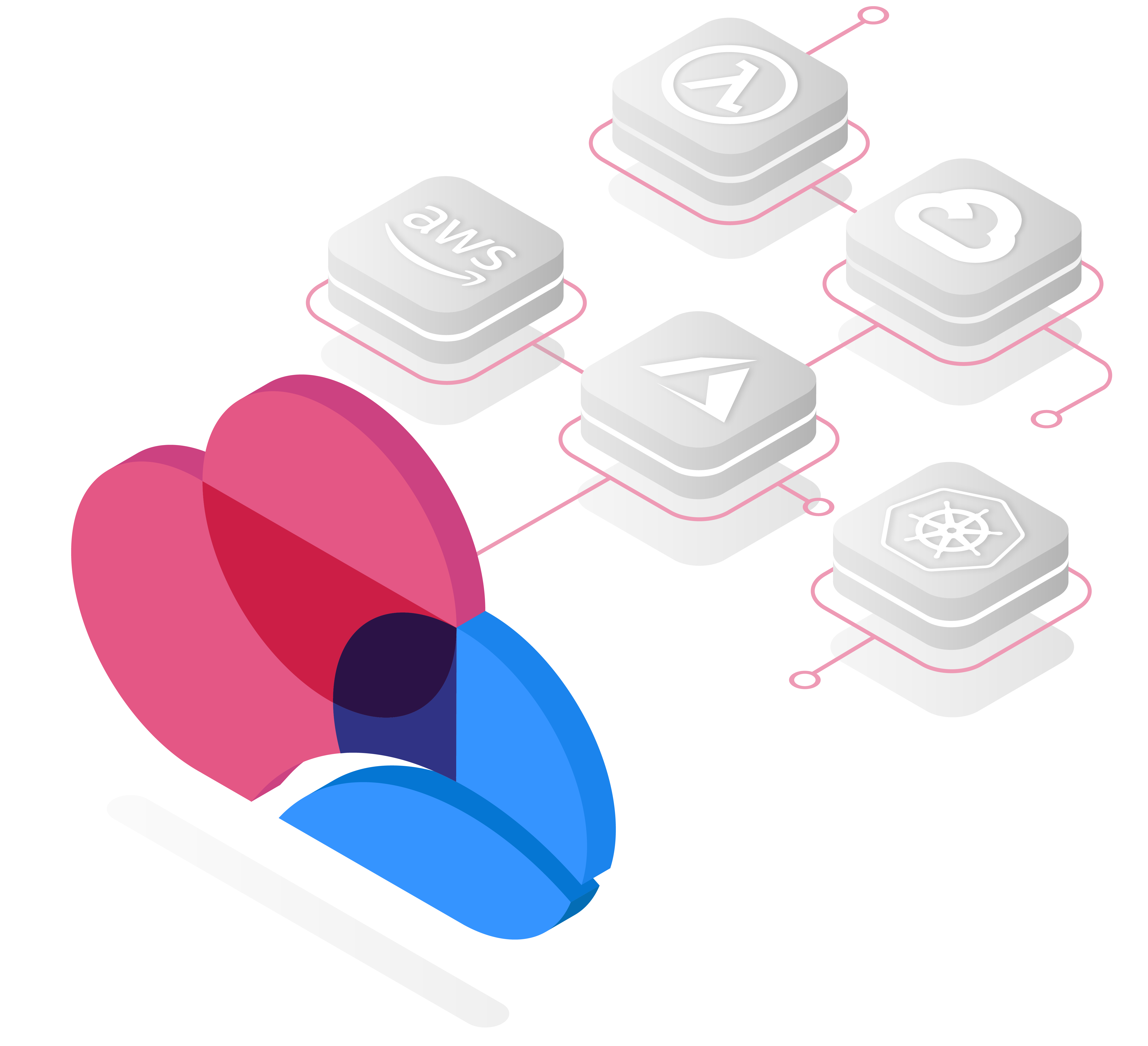 Powerful visualization of network topology and flows for rapid assessment
In-place remediation and active security enforcement; not just monitoring
Consistent management of security policies across multiple public clouds
Cloud-native, agentless security technology that protects all cloud assets
Setup in under 5 minutes with no software to install or agents to deploy
Automated security across containers, serverless applications, and resources
The innovative CloudGuard platform is designed to be the one-stop solution for easy management of network security in large public cloud environments. CloudGuard offers a complete range of capabilities that allows administrators to visualize network topology and flows, assess security posture, detect misconfigurations and attack surface, model gold standard policies, protect against attacks and insider threats, and conform to security best practices on the cloud.
CloudGuard combines cloud-native security controls exposed by different public cloud providers through APIs with cloud-agnostic policy automation to provide comprehensive multi-cloud security management across Amazon Web Services (AWS), Microsoft Azure and Google Cloud Platform (GCP). CloudGuard delivers best-in-class industry-based security policies for maximum protection and maintenance of a healthy security posture across multiple accounts, projects, regions and virtual networks.

"We leverage CloudGuard to protect our growing and distributed cloud based file storage environment. CloudGuard provides us improved access controls through on-demand dynamic access leasing and improved security and compliance through detailed auditing and alerting."
-Manny Landron, Senior Manager, Security and Compliance, Citrix
Public Cloud Security Features
Visibility
A powerful visualization tool that constructs a real-time topology of cloud assets, including security groups, instances, firewalls and more. CloudGuard gathers the required information and automatically categorizes cloud entities based on their exposure to the public, allowing admins to find misconfigurations and security threats and remediate them. Users can even upload CloudFormation templates (CFTs) to inspect and collaborate before deployment.
Auto Remediation
Built-in capabilities to fix issues that can leave your cloud environment exposed, such as misconfigurations, open IP ports, and unauthorized modifications. CloudGuard offers intuitive management of security group policies across accounts, projects, regions and virtual networks from one place. CloudGuard exposes an object-oriented approach to network management through IP lists and DNS objects, and provides rich actionable alerts and extensive audit capabilities that makes the platform the system of authority for security management.
Dynamic Access Leases
Time-limited, on-demand access to services and ports in cloud environments, allowing administrators to adopt and maintain a closed-by default security posture without restricting access. By providing time-bound access to cloud services on an as-needed basis, Dynamic Access Leases minimize the risk of external threats by reducing the attack surface while still allowing legitimate users to get the access they need with the click of a button without having to use cumbersome security mechanisms such as VPNs.
Tamper Protection
Continuous monitoring of managed cloud environments for any changes from last known and approved state, made either through the public cloud console or via the API. The system automatically reverts unauthorized modifications to enforce a strict security gold standard at all times. All changes are audited and brought to the attention of administrators immediately.
Region Lock
With Region Lock, newly created security groups are imported into the CloudGuard console, and their security policy rules (both ingress and egress) are automatically cleared. This mode prevents network changes from being made to security groups outside the CloudGuard, giving administrators tighter control over their security posture.
Automated Posture Management
Seamlessly automate workload application security from development to runtime. The integration of CloudGuard CI/CD allows the ability to detect and alert on security postures issues, and provide corrective remedies prior to deployment. During runtime, CloudGuard Workload Security will detect and block attacks, and generate a highly accurate behavioral profile- providing zero-day protection.
Ready to Experience CloudGuard?