Check Point Security
Management as a Service
Security Management Delivered from the Cloud
Check Point offers for the first time an all-inclusive security management as a service (MaaS) designed to manage security across on-premises appliances, Networks, Cloud, Mobile and IoT.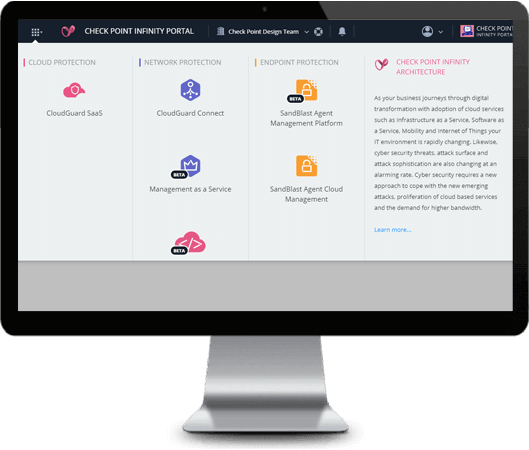 Always the latest
security management
Newest features automatically updated in a unified management platform
Seamlessly expand capacity supporting additional gateways and storage
Security Management as a Service has
no installation, no upgrades
Security Management-as-a-Service
Now in Your Web Browser
Security Management
Delivered from the Cloud
Check Point's best-in-class management solution now available as a service. Management as a Service (MaaS) provides you with full management capabilities such as policy management, device management, log analysis, reporting and log retention
Security Management-as-a-Service is always up to
date with the latest R80 Unified Security release
With Security Management-as-a-Service Your Management is Auto Scaled
On Demand
No Physical Limits!
Add as many gateways as you please!
Keep logs indefinietly.
Zero Maintenance gives IT teams more control
to secure and manage their environments