Web access is a predominant route for attacks on enterprises. Check Point URL Filtering controls access to millions of web sites by category, users, groups, and machines to protect users from malicious sites and enable safe use of the Internet. URL Filtering employs UserCheck technology, which educates users on web usage policy in real time.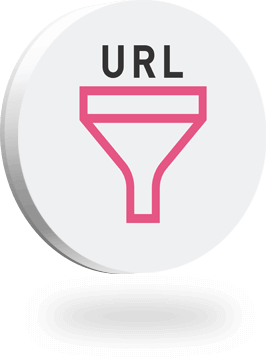 Protects users with cloud-based categorization and UserCheck technology
Enable on any Check Point security gateway reducing Total Cost of Ownership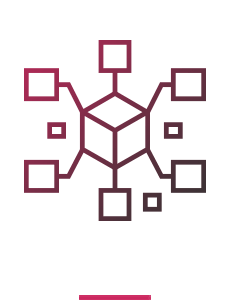 Unified security across all aspects of the web with full Application Control integration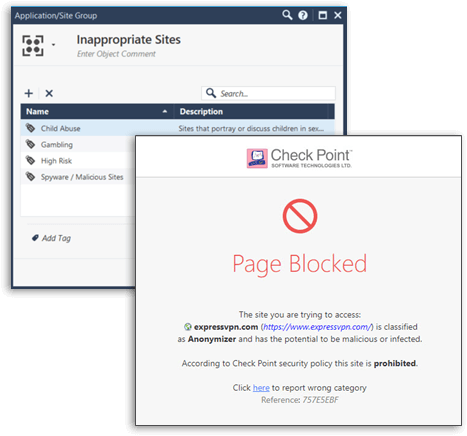 Extensive and Dynamic
URL Coverage
URL Filtering provides organizations with the ability to dynamically allow, block or limit access to certain websites in real-time. URL Filtering can control access to entire websites or just pages within a website, with fine-tuning policies incorporated to white list and black list specific URLs.
Inspects SSL/TLS
Encrypted Traffic
HTTPS inspection scans and secures SSL encrypted traffic passing through the gateway. Gateways using HTTPS inspection decrypt the traffic with the sender's public key, inspect and protect, then re-encrypt the content to send back to the sender. Encrypted content passing through a gateway that should not be inspected can be bypassed with a simple administrator policy definition.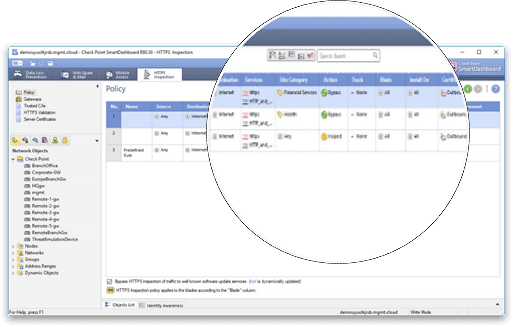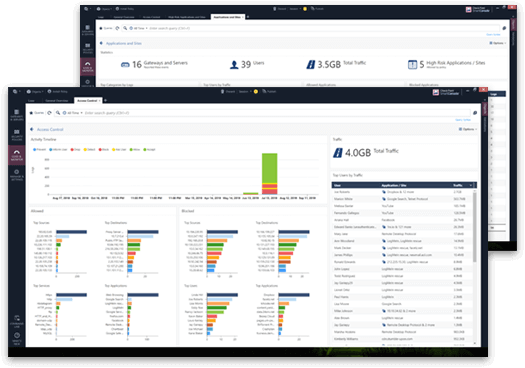 360° Visibility and Reporting
Achieve an unmatched level of visibility to detect web access security events and prevent them. Check Point URL Filtering seamlessly integrates with SmartEvent, enabling Check Point to prevent web access related security events rather than just detecting them or simply missing them.
Integrated into the Check Point Infinity Architecture
URL Filtering is integrated into the Check Point Infinity Architecture, and can be activated easily on Check Point Security Gateways. By just enabling URL Filtering inside their existing Check Point gateways, organizations can save up to 90% compared to traditional stand-alone URL Filtering solutions.

REDUCE TCO AND INCREASE SECURITY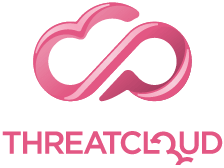 Engines for KNOWN threats
Intrusion Prevention, Anti-bot, Anti-virus, URL Filtering, URL Reputation, IP Reputation, Domain Reputation, Anti-phishing, Identity Awareness, DDoS
Engines for UNKNOWN threats
CPU-level Inspection, Malware DNA, Threat Emulation, Threat Extraction (CDR), Campaign Hunting (AI), Context Aware Detection (AI), Huntress (AI), Zero-phishing, Anti-ransomware, Account Takeover, Malware Evasion Resistance
Our Next Generation Firewall Is
More Than Just a Firewall

Implement Zero Trust Security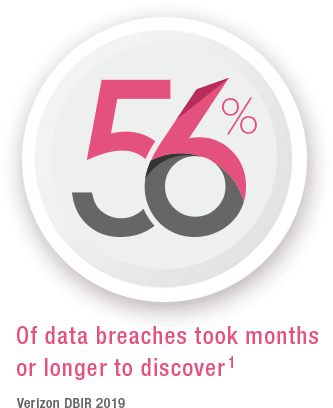 Security teams must be able to isolate, secure, and control every device on the network at all times. Check Point solutions provide you with the ability to block infected devices from accessing corporate data and assets, including employees' mobile devices and workstations, IoT devices and Industrial Control Systems. Integrated into the Check Point Infinity Architecture, Mobile Access secures connections to corporate applications over the Internet with your Smartphone, tablet or PC.