CloudGuard Workload Protection
CloudGuard provides seamless vulnerability assessment, and delivers full protection of modern cloud workloads, including serverless functions and containers, from code to runtime – automating security with minimal overhead.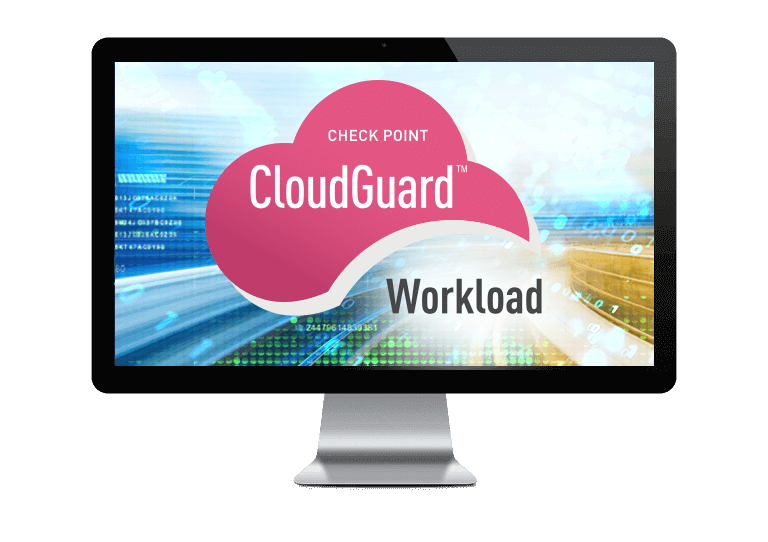 Continuously scans functions, to increase security posture- providing observability, and continuous assessment.
Function Self-Protection (FSP) in real-time to continuously evaluate and adapt the security protection and micro-segmentation around each resource
Build security posture capabilities into CI/CD prior to deployment. Provides developers with clear guidance on how to detect and remediate risks.
Automated Workload Protection
Modern cloud-native application security, like those in cloud workloads, needs to be built from the ground-up with the inner workings of the application in mind. Traditional application security protocols simply do not work alone with these modern architectures as the mechanic of the application has fundamentally changed. Organizations need to reimagine the way AppSec is done without negatively affecting the operational benefits of these modern workloads like efficiency, cost savings, etc.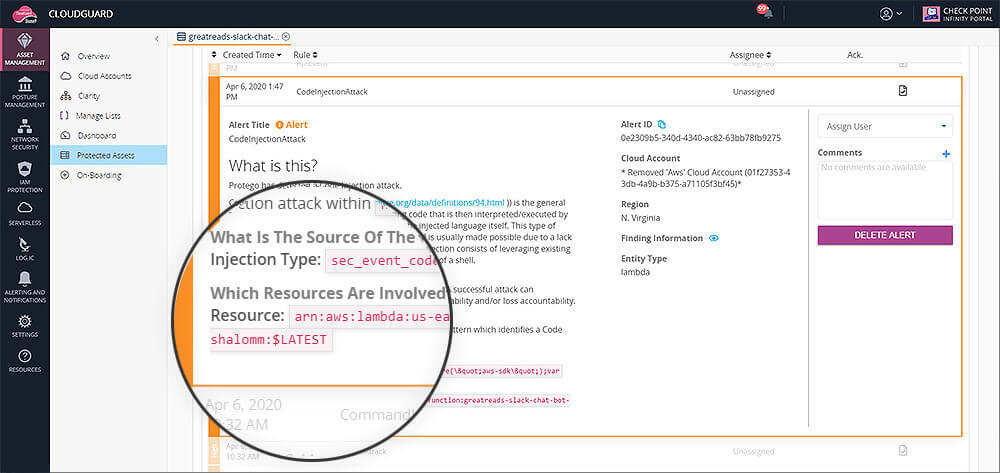 Check Point CloudGuard Workload provides a comprehensive solution for automating security for the most demanding modern architectures, including:
Serverless applications. Check Point CloudGuard automates the process of applying least-privilege to all serverless function  while still empowering application developers to move at the speed of serverless. It then applies a behavioral defense solution that seamlessly and automatically protects serverless functions, with nearly no overhead in function performance. This automatically protects functions from known and unknown attacks.
Container workloads. Check Point CloudGuard secures Kubernetes computing services and ensures configurations comply with standards such as CIS Kubernetes Benchmarks or NIST 800-190. CloudGuard continuously scans the deployed container assets to identify misconfiguration issues that could jeopardize the healthcare applications security posture and compliance. From there, technologists can leverage auto-remediation technology through CloudBots to ensure security and continuous compliance.
For cloud security posture management and continuous compliance, Check Point CloudGuard Dome9 enables deployment of customizable policies (using GSL) across accounts. The policies are applied during development, in CI/CD, and pushes through to deployment in the cloud for continuous automated security.
Core Threat Prevention Engines
Continuously scan your serverless functions, to increase security posture- providing clear observersability of the application and continuous assessment.
Least Privilege Protection
Maximize workload protection through automatic least privilege protection for containers, logs, and databases.
Zero-touch application security using pattern matching, whitelisting, blacklisting, and more applied at the function level for threat prevention.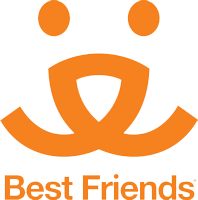 "We selected CloudGuard as it seamlessly integrated into our ever-expanding use of AWS Lamda functions and helped automate security into our serverless infrastructure. CloudGuard also supports us as we move forward with integrating CI/CD pipelines, allowing us to easily and continuously defend our applications."
– Brent Bain, Lead Cloud Architect and System Engineer at Best Friends Animal Society
Check Point CloudGuard IaaS delivers advanced threat prevention security to keep assets and data in Amazon Web Services (AWS) environments protected from even the most sophisticated threats. As a certified AWS Security Competency solution, CloudGuard IaaS seamlessly integrates with native AWS controls to enable rapid deployment while supporting auto-scaling and high availability across multiple Availability Zones.
Ready to Automate Workload Protection?