NSS Labs, Inc. released their results for the 2015 NSS Labs Breach Detection Systems (BDS) Test. In their independent assessment of the security effectiveness and value, NSS recognized Check Point with the "Recommended" rating.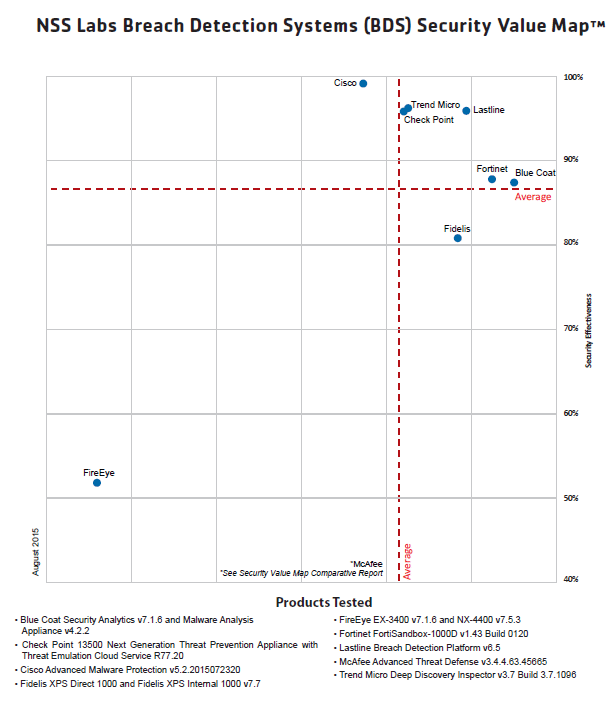 KEY CHECK POINT RESULTS FROM THE TEST INCLUDE:
100% catch-rate for HTTP and Email unknown malware
100% catch-rate for Drive-by exploits
Overall detection rate of 97.2%
100% stability and reliability tests under normal load and under extended attack
Consistent 1000 Mbps performance in the "Real World Traffic" load tests
Hackers are targeting your company with sophisticated malware that cannot be detected with traditional solutions. A sandbox can catch even new or well-hidden threats. Read the NSS Breach Detection Systems Test Report today to find out how Check Point performed.
The NSS Labs Breach Detection System (BDS) Security Value Map displayed reflects the original test results from August 2015, and does not include the updated TCO per Protected Mbps for Check Point. Please download and read the updated report for the most current results.