Check Point Anti-Phishing Solutions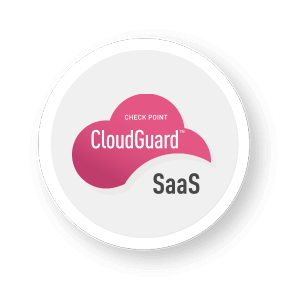 CloudGuard SaaS deploys between the inbox and its native security. The solution secures inbound, outbound, and internal email from phishing attacks that evade platform-provided solutions and Email Gateways. It works with these other solutions and doesn't require any MX record changes that broadcast security protocols to hackers. 
API-based integration allows CloudGuard SaaS to analyze all historical emails in order to determine prior trust relations between the sender and receiver, increasing the likelihood of identifying user impersonation or fraudulent messages. Artificial Intelligence (AI) and Indicators of Compromise (IoCs) used in the past train the CloudGuard SaaS platform for what to look for in complex zero-day phishing attacks.