Check Point's Anti-Ransomware solution defends organizations against the most sophisticated ransomware attacks, and safely recovers encrypted data, ensuring business continuity and productivity.
Anti-Ransomware is offered as part of Check Point's comprehensive endpoint security suite, SandBlast Agent, to deliver real-time threat prevention to your organization's endpoints.
Constantly monitors for ransomware specific behaviors and identifies illegitimate file encryption
All elements of a ransomware attack are identified by forensic analysis and then quarantined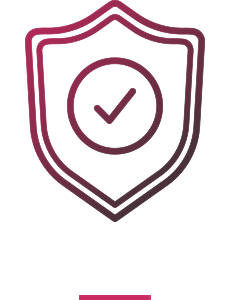 Encrypted files are automatically restored from snapshots to ensure full business continuity
Sophisticated, Evasive, Disruptive
Ransomware strikes without warning. It penetrates your organization through the web, email, or removable media devices. Without focused ransomware detection, you run the risk of an attack bypassing your traditional security products. The impact of a successful ransomware attack can be devastating; crippling your business for days, months, and for even longer periods.

2019 saw the
highest number of
Ransomware attacks
ever
Criminals are
choosing their
targets carefully,
to extort the maximum
revenue possible
Some estimates
say the costs in
2019 alone could
have exceeded
$7.5 billion
Victims include
cities and
municipalities
28% of incidents
in 2019 were
Ransomware-related
0 Seconds
from breakout to
protection with
Check Point
Anti-Ransomware
General Good Practice
Education: Training users on how to identify and avoid potential ransomware attacks is crucial. As many of the current cyber-attacks start with a targeted email that does not even contain malware, but only a socially-engineered message that encourages the user to click on a malicious link, user education is often considered as one of the most important defenses an organization can deploy.
Continuous data backups: Maintaining regular backups of data as a routine process is a very important practice to prevent losing data, and to be able to recover it in the event of corruption or disk hardware malfunction. Functional backups can also help organizations to recover from ransomware attacks.
Patching: Patching is a critical component in defending against ransomware attacks as cyber-criminals will often look for the latest uncovered exploits in the patches made available and then target systems that are not yet patched. As such it is critical that organizations ensure that all systems have the latest patches applied to them as this reduces the number of potential vulnerabilities within the business for an attacker to exploit.
Security Best Practice
Endpoint protections: Conventional signature-based anti-virus is a highly efficient solution for preventing known attacks and should definitely be implemented in any organization, as it protects against a majority of the malware attacks an organization faces.
Network protections: Advanced protections in the enterprise network such as IPS, Network Anti-Virus and Anti-Bot are also crucial and efficient in preventing known attacks. Advanced technologies such as sandboxing have the capability to analyze new, unknown malware, execute it in real time, look for signs that it is malicious code and as a result block it and prevent it from infecting endpoints and spreading to other locations in the organization. As such, sandboxing is an important prevention mechanism that can protect against evasive or zero-day malware, and defend against many types of unknown attacks on the organization.
SandBlast Agent keeps your organization and your data safe from ransomware attacks.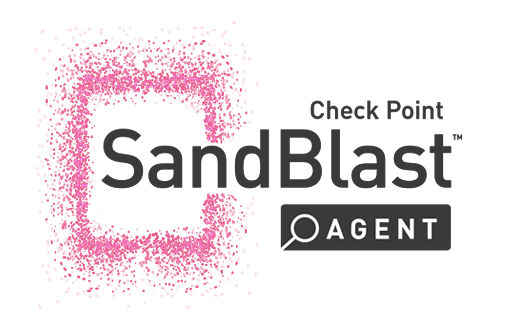 "Since we deployed SandBlast Agent, we have not had a single ransomware incident in almost a year."
– Joe Honnold, IT Manager of Network Services, Starkey Hearing Technologies
Defend yourself with more information about ransomware using the resource links below.
Contact us to learn about solution implementation, technical specifications, and more.