ZoneAlarm for Consumers and Small Businesses
ZoneAlarm product line for PC and Mobile devices provides end users with Check Point's enterprise-grade technology. For more than 20 years, our award-winning products are protecting nearly 100 million consumers and small businesses worldwide.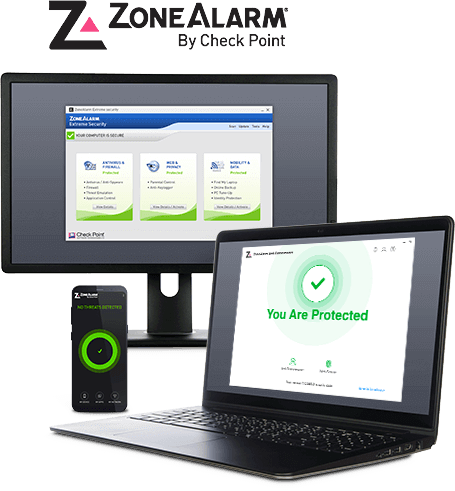 Enterprise-Level
Technology
Highest levels of protection, with enterprise-level security technologies

Fast and Easy
Installation
Hassle-free products ready for fast implementation
Unmanaged Security Solutions
Designed to address small size organizations or unmanaged individuals security needs
Growing Internet usage can expose small businesses to increased security risks and threats. ZoneAlarm PC solutions include advanced security technology standard for consumer and small offices.
Vulnerabilities in networks and operating systems go undetected with traditional anti-virus solutions, allowing unprecedented attacks by cybercriminals. Check Point's ZoneAlarm Mobile Security app provides accurate threat detection and efficient response time, preventing advanced attacks on mobile devices.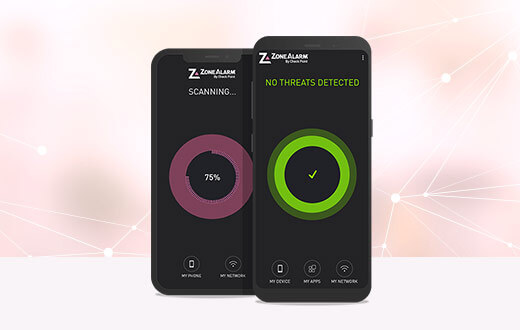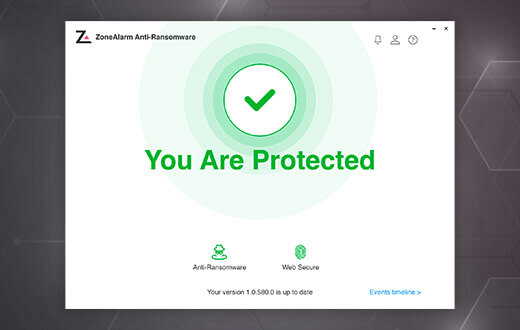 ZoneAlarm Anti-Ransomware analyzes all suspicious activities on your PC. It detects ransomware attacks, blocks them, and immediately restores any encrypted files. ZoneAlarm Anti-Ransomware offers enterprise-grade protection against ransomware threats. It's a winner of the "Best Ransomware Protection" by PC Magazine for the 2nd year in a row.
Contact us to learn more about implementation, technical specifications, and more.