An integrated healthcare security solution keeping patients safe, medical information protected, and healthcare services online with threat prevention. Keep Patients Safe  |   Medical Information Protected |   Healthcare Services Operational
From hospitals to clinics and research labs, healthcare providers are facing significant cyber-security challenges. While adopting cloud, mobile and IoT technologies improves their efficiency and quality of services, it also exposes them to more cyber-attacks including data breaches and ransomware.
Check Point's integrated healthcare security solution increases the level of security and reduces costs by delivering unified threat prevention across networks, cloud, mobile endpoint and IoT without disrupting critical business and medical processes.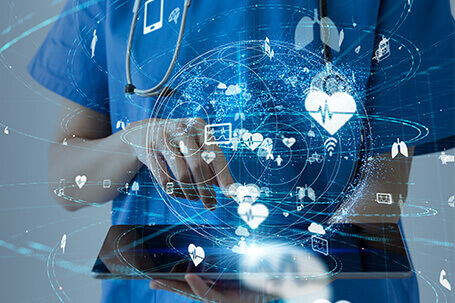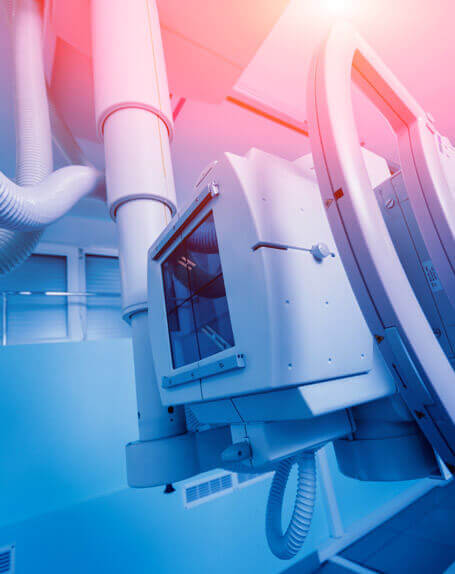 Cybersecurity built for Healthcare IoT
While connecting Internet-of-Things (IoT) devices to the clinical network delivers clear benefits for hospitals and clinics, it also exposes them to new cyber-threats. From infusion pumps, patient monitors, and MRI machines to clinical refrigerators and even wheelchairs, IoT devices are inherently vulnerable and easy to hack.
Check Point offers the industry's most comprehensive cyber-security solution for healthcare IoT. With clinical domain expertise, Check Point prevents IoT related attacks and continually minimizes IoT attack surfaces. All in a way that is easily scalable and non-disruptive to critical medical processes.
Multi-Cloud Security for Healthcare
The
Check Point CloudGuard suite
provides comprehensive multi-cloud security and compliance solutions for healthcare, providing privacy around cloud-based Electronic Health Record (EHR) systems and other patient and sensitive data, while also preventing the most sophisticated Gen 6 cyber security attacks in your multi-cloud environment. While
CloudGuard IaaS
delivers advanced, multi-layered cloud network security and micro-segmentation for your assets and workloads,
CloudGuard Dome9
seamlessly implements an automated HIPAA compliant posture management solution within your multi-cloud environment. With
CloudGuard Log.ic
you can further view real-time forensics, and gain graphical context around anomalous behavior, that would otherwise be missed, sifting through large amounts of log and event data.
CloudGuard Security Solutions for Healthcare: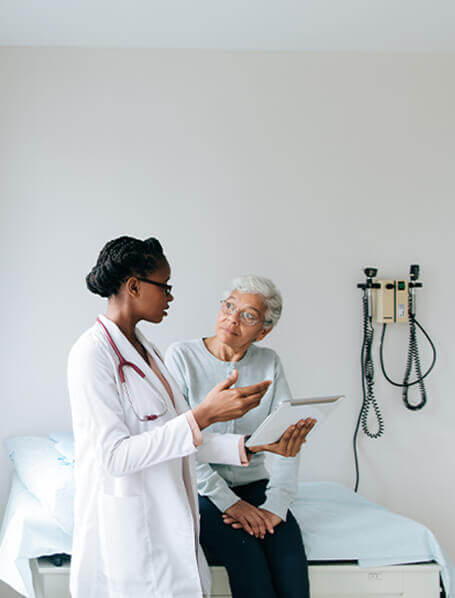 The Check Point Network Security Advantage
Threat actors target healthcare primarily for profit. Stolen Protected Health Information (PHI) can be sold on the dark web, and disrupting normal hospitals operations using ransomware is also profitable. As part of the Check Point healthcare security solution, these targeted attacks are detected and prevented with multi-layered security and a
cloud-hosted sandboxing technology.
When you choose Check Point, you get a threat prevention platform with single pane-of-glass management in a next generation firewall of your choice. Deploy our network security product on physical or virtual appliances, or as a cloud security service that can secure your SD-WAN connected remote medical clinics.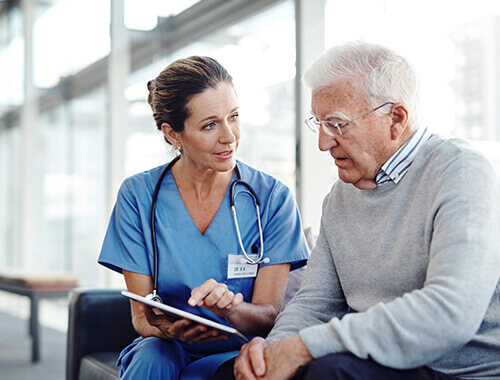 Protect Mobile and Endpoint-Based Systems
Integrated healthcare security that leverages a single architecture for mobile and endpoint systems such as mobile phones, laptops and medical devices
Ensure remote connectivity for managed endpoints
Protect mobile devices from threats and secure business documents

PRODUCTS
Mobile Threat Prevention
Endpoint Security
Capsule (secure access)
Maintain Regulatory Compliance
Deliver real-time assessment of compliance with HIPAA and patient privacy rules and regulations
Ensure powerful security with rapid accessibility of PHI to retain the trust of doctors and patients
Enable efficient management of security postures, enforcing golden standard policies and regulatory cloud compliance

HEALTHCARE SECURITY COMPLIANCE SOLUTIONS
Cloud Compliance and Governance
Advanced Incident Detection and Response
Compliance Blade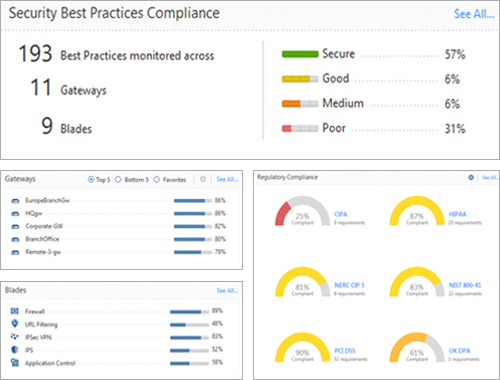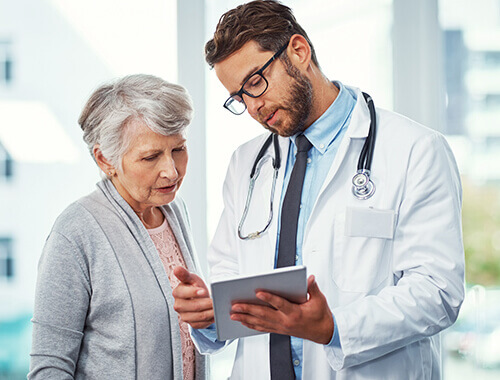 Operational Efficiency and Lower Cost of Ownership
Single security architecture for data center, main campuses, clinics and medial offices, and end-points
Centralized management for intuitive maintenance of global security policies
Validate rule changes to prevent potential outages and security holes
Lifecycle management through combination of device pre-configuration and translation that aid transition from legacy systems

PRODUCTS
Zero Trust Security
Security Management
Lifecycle Management Services
Advanced Incident Identification
and Response