Industrial Control Systems ICS & SCADA Security
Protecting ICS (Industrial Controls Systems) poses unique challenges. Service uptime, data interity, compliance and public safety require organizations takes steps to safeguard these most critical assets.
Check Point Secures ICS/SCADA Networks
Digitalization of operational and industrial systems increases the attack surface and the risk of cyber-attacks on critical and ICS infrastructures. Connectivity between the IT and OT networks, remote operator access or even unprotected access within the OT network exposes these systems to a variety of threats.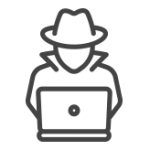 State Actors
Bot Operators
Insiders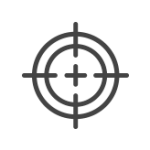 Spear Phishing
Crypto Miners
IT to OT Lateral Movement
Tailored APT Attacks
Why Check Point for Securing ICS
Eliminate the threat to OT with Advanced IT Threat Prevention
Enforce access rights and segregate IT from OT
Deploy specialized ICS/SCADA security technologies
Secure ICS/SCADA Environment
Prevent Threats At the Source
Use Threat Prevention in the IT and the perimeter to eliminate attacks with no impact to control systems
Segment—Apply Least Access Privilege
Establish boundary protection and micro segmentation between networks and equipment on the shop floor.
Visibility Into SCADA Protocols and Commands
Real time SCADA protocol monitoring and logging, see AppWiki.checkpoint.com.
Visibility of ICS Assets and Networks
Discover assets information
Establish traffic baseline and network schemes
Learn traffic patterns and behavior
Enforcement—Secure with Zero Impact
Set policies - allow only what is needed
Alert on anomalies
Analyze attack vectors
Scan for assets vulnerabilities
Deploy virtual patching technology
Learn More About Our ICS Solution
"The Check Point 1200R delivered ruggedization, comprehensive security, centralized visibility, and compliance best practices in one product. Its footprint is so small that it easily fit in every environment we needed to place it."
– Melissa Kjendle, Cybersecurity and Senior Infrastructure Analyst