Check Point Security and Silver Peak Unity EdgeConnect
Securing the Branch SD-WAN Connection to the Cloud
NSS Top-Rated Threat Prevention with 100% Cyber Attack Catch Rate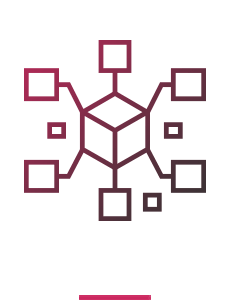 Five-Minutes to Protect your SD-WAN from the Cloud or On-Premises
Unified security architecture reduces OpEx costs up to 40% and CapEx by 20%
Secure SD-WAN Connections to the Cloud with
Check Point and Silver Peak
Watch the replay to learn how Check Point and Silver Peak's joint solution addresses the network security challenges of a cloud-first architecture. Together, Check Point and Silver Peak enable enterprises to securely automate Branch Office Internet connections to the Cloud by leveraging Silver Peak's Unity EdgeConnect™ and Check Point CloudGuard Connect.
Quickly Secure Thousands of Branches
Branch Office SD-WAN site deployment is fully automated using Check Point Security APIs. This lets you provision and secure thousands of sites within minutes.
With Check Point SD-WAN Security, network administrators can easily monitor and optimize security for Silver Peak SD-WAN. Through the Silver Peak Orchestrator integration with Check Point, security is automated and trouble-free.
Optimizing Enterprise
SD-WAN Security
Watch this on-demand webinar to learn how you can:
Automate the secure connection of branch offices to the cloud

Centrally configure SD-WAN security policies across your network

Reduce your overall CAPEX and OPEX costs

Easily monitor your network's security with automated service chaining

"Through the Silver Peak and Check Point partnership, enterprise IT organizations can confidently embrace a cloud-centric security model, centrally configuring and enforcing uniform security policies across the WAN with just a few mouse clicks.
– Chris Helfer, senior vice president of strategic alliances at Silver Peak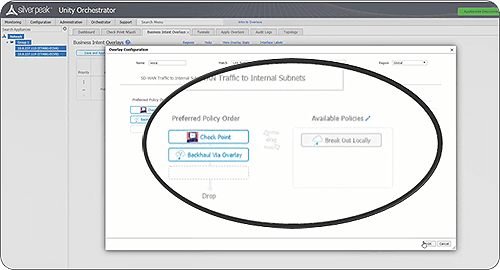 CloudGuard Connect with
Silver Peak
Drag & Drop activation of Check Point CloudGuard Connect to secure your SD-WAN
Seamless integration to Silver Peak SD-WAN orchestrator enables transparent activation across all branches
Always Up to Date Advanced Threat Prevention for Branch Offices
Continuously up to date with the latest Threat Prevention
Top-Rated Threat Prevention
Protects from the latest Zero-Day and Gen V cyber attacks
Leverages Real-time Threat Intelligence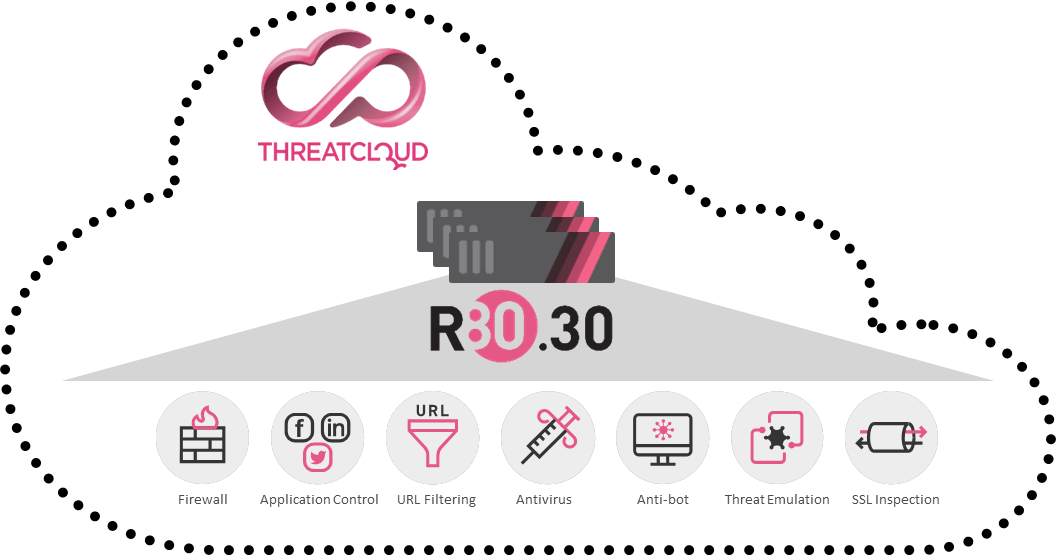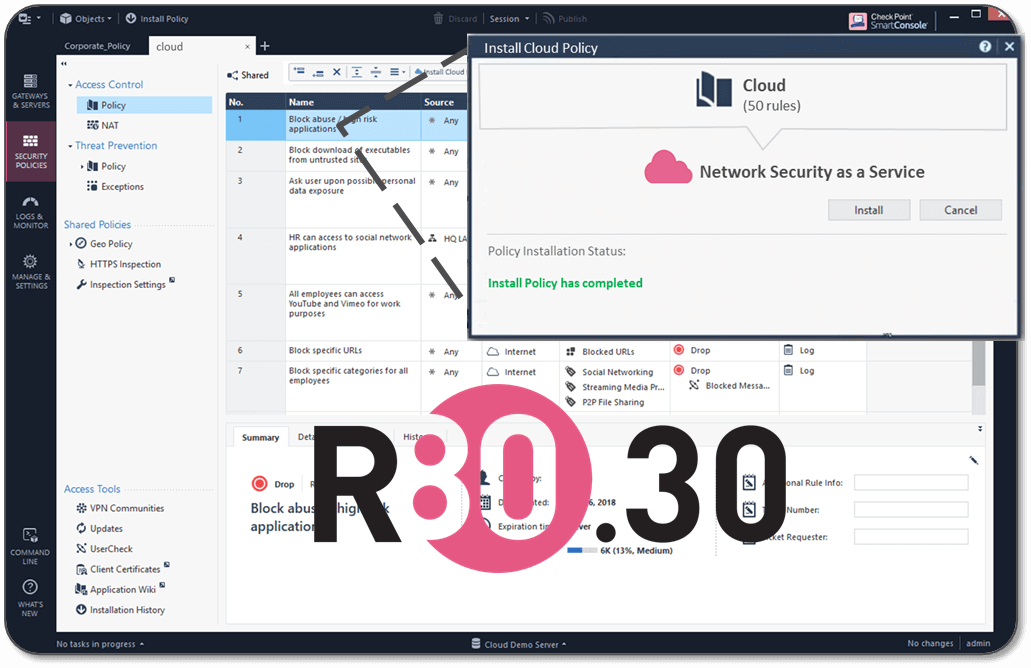 Always Up to Date Advanced Threat Prevention for Branch Offices
R80 integration enables central management of security policy across all locations
Unified view of threat landscape and security policy from one single console
Real-time updates on the latest Zero-Day and Gen V cyber attacks through ThreatCloud
Unified with Check Point Infinity reducing operational expenses up to 40%
Learn More About Our Securing your SD-WAN