Check Point Security and VMware SD-WAN Securing the Branch SD-WAN Connection to the Cloud

NSS Top-Rated Threat Prevention with 100% Cyber Attack Catch Rate

Five-Minutes to Protect your SD-WAN from the Cloud or On-Premises

Unified security architecture reduces OpEx costs up to 40% and CapEx by 20%
Cloud Network Security
as a Service
Branch and retail locations where space is limited
and there are no local IT resources
On-Premise Virtual
Security Gateway
Branches where data-location or network traffic
privacy require on-premise security
Secure SD-WAN with Check Point and VMware:
A Case Study
Check Point and VMware have partnered to provide SD-WAN connectivity and security solutions that can be quickly deployed across all of your branch offices, without impacting performance.
Tune into the replay to learn how Grace, a global chemical company, secures their VMware SD-WAN with Check Point Security.
Quickly Secure Thousands of Branches
Branch Office SD-WAN site deployment is fully automated using Check Point Security APIs. This lets you provision and secure thousands of sites within minutes.
With Check Point SD-WAN Security, network administrators can easily monitor and optimize security for VMware SD-WAN. Through the VMware SD-WAN Orchestrator integration with Check Point, security is automated and trouble-free.

"Securing SD-WAN connections to the cloud is essential given today's advanced cyber threats. We're excited to partner with Check Point to help drive the transformation in connecting branches to the cloud."
– Sanjay Uppal, VMware Vice President and GM of VeloCloud
CloudGuard Edge Integrated with VMware
Seamless integration with VMware SD-WAN
One-Click Activation of Check Point CloudGuard Edge transparently on all branches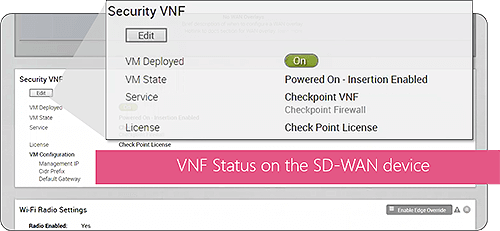 Always Up to Date Advanced Threat Prevention for Branch Offices
Continuously up to date with the latest Threat Prevention
Top-Rated Threat Prevention
Protects from the latest Zero-Day and Gen V cyber attacks
Leverages Real-time Threat Intelligence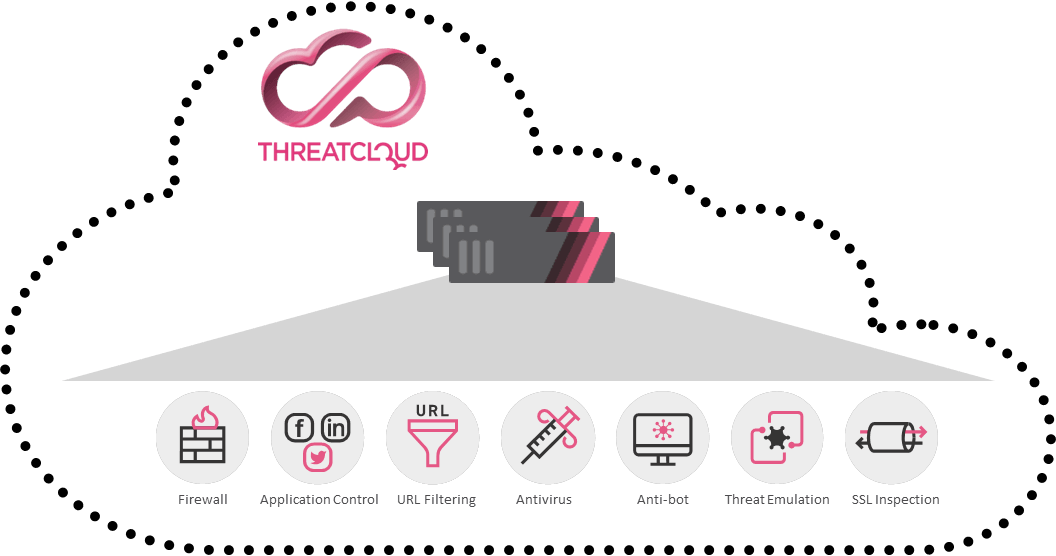 Automated Orchestration Enables Setup in 5 Minutes
Cloud native design provides elasticity and scalability
Quickly enable security at hundreds of branch locations
API integration with SD-WAN centralized management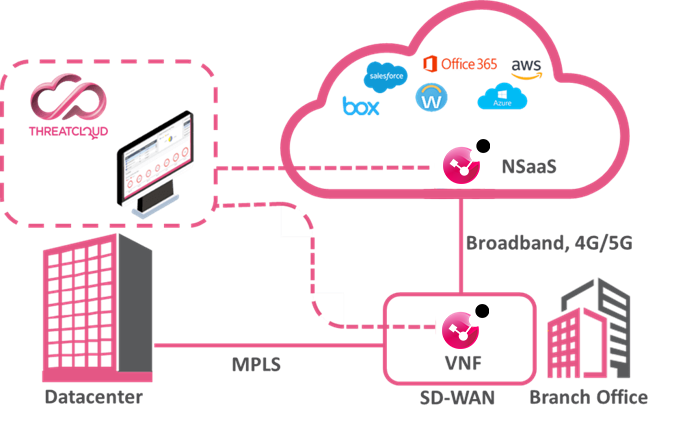 Learn more about securing your SD-WAN