Proactive Support service that identifies issues
before they impact the business
Monitors the health of devices and provide alerts + remediation
Proactively contacts customer to resolve issues
fast and efficiently, avoiding critical downtime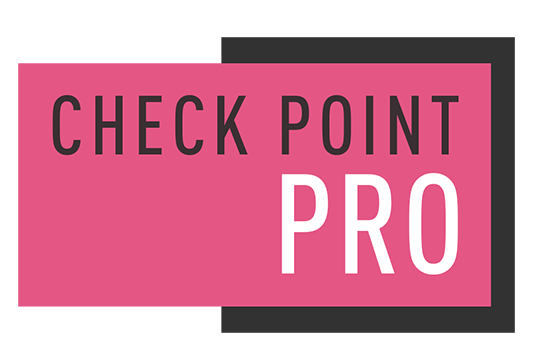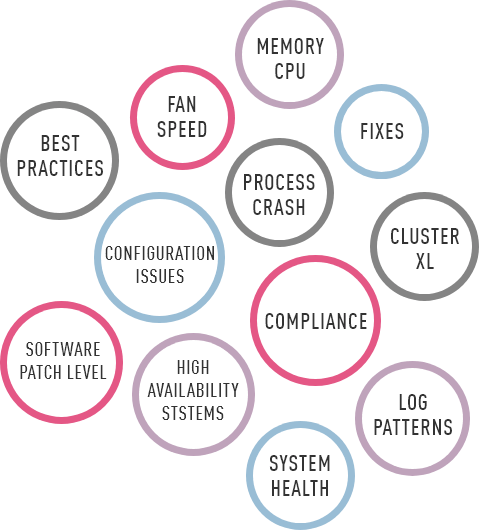 Check Point Pro Support Evaluates System Parameters to Assess the Health of Your Devices
In today's connected world security administrators must always be on and operating at full force and reaction times are crucial for business integrity. Check Point PRO support ensures smooth operations of all IT and business needs by instantly being made aware of any and all risks, making handling technical issues after the fact a thing of the past. 

Proactive
Daily Monitoring
Check Point Expert
Proactively contacts
customer
Proactive
Ticket Creation
Automatic Ticket
Creation before impact
on business

Alerts + Remediation
delivered within the
PRO dashboard
Data gathered from your security gateways and management servers is analyzed and consolidated in an actionable report for easy reading. Learn to take preventive measures by using your actionable report and stay protected. You'll also be able to get the jump on analyzing trends from the automated tracking of incidences and resolutions that Check Point PRO support provides.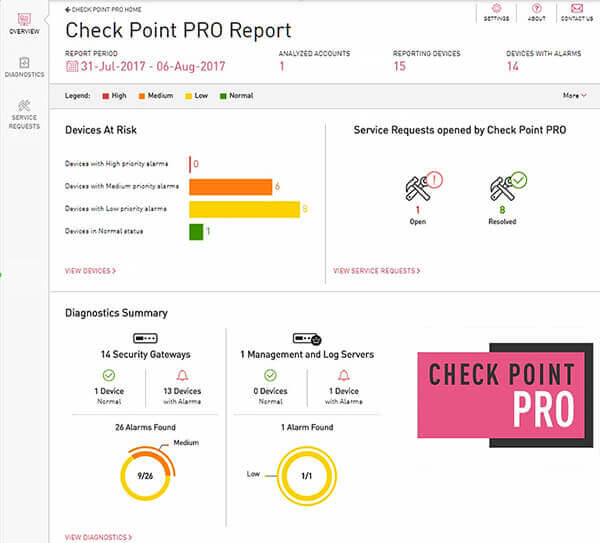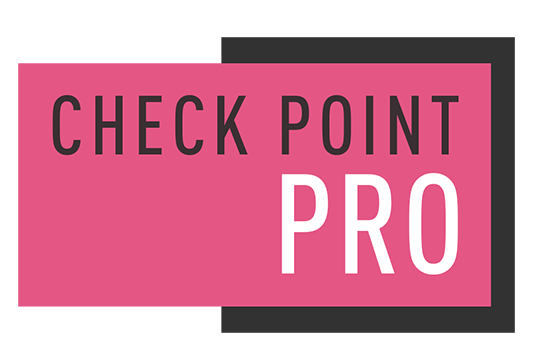 Proactive, Protective, Professional
Check Point PRO Support combines security expertise and machine intelligence to monitor your management and security gateways daily and identify points of failure before they occur.
When a severe issue is detected, a Check Point PRO expert proactively contacts you to help resolve the issue and prevent service downtime. Check Point PRO also provides you with a comprehensive report, delivering an overview of your overall security, diagnostics and actionable insights.
Versatile Security Protection --Like A Swiss Army Knife For Security
Checkpoint Next Generation Firewall proves to be a great solution for our small business infrastructure. R80 Security Management has allowed our company to easily (and significantly) improve our protections over time.
read more >
CheckPoint Next Gen FW, The Best Way To Protect A Corporation Against The Latest Threats
Our experience with CheckPoint has been very satisfactory for the advanced security approach, being able to provide our corporation with the latest generation security mechanisms and being able to have maximum control and visibility of our perimeter security.
read more >
Apple In The World Of Firewalls
The Check Point Next Generation Firewall is like Apple in the world of Firewall and Security. It is an old, but still modern and competitive solution, and Check Point is always on the edge of security technologies.
read more >