In today's connected world, having security controls function correctly is of the highest importance. Security Administrators have to ensure that security controls are always on and operate at full strength. Traditional approaches of reacting to technical issues after an impact to business has already occurred are simply not enough. You need to respond much faster to IT and business needs to instantaneously mitigate any risks to business continuity.

PROACTIVE, PROTECTIVE, PROFESSIONAL
Check Point PRO Support combines security expertise and machine intelligence to monitor your management and security gateways daily and identify points of failure before they occur.
When a severe issue is detected, a Check Point PRO expert proactively contacts you to help resolve the issue and prevent service downtime. Check Point PRO also provides you with a comprehensive report, delivering an overview of your overall security, diagnostics and actionable insights.
DETAILED RECURRING REPORT
Data collected from your management server and security gateways is analyzed and consolidated into an actionable report. The report provides an overview of the overall security, diagnostics and actionable insights. It also provides preventive measures and tracking of reported issues and resolutions for trends analysis.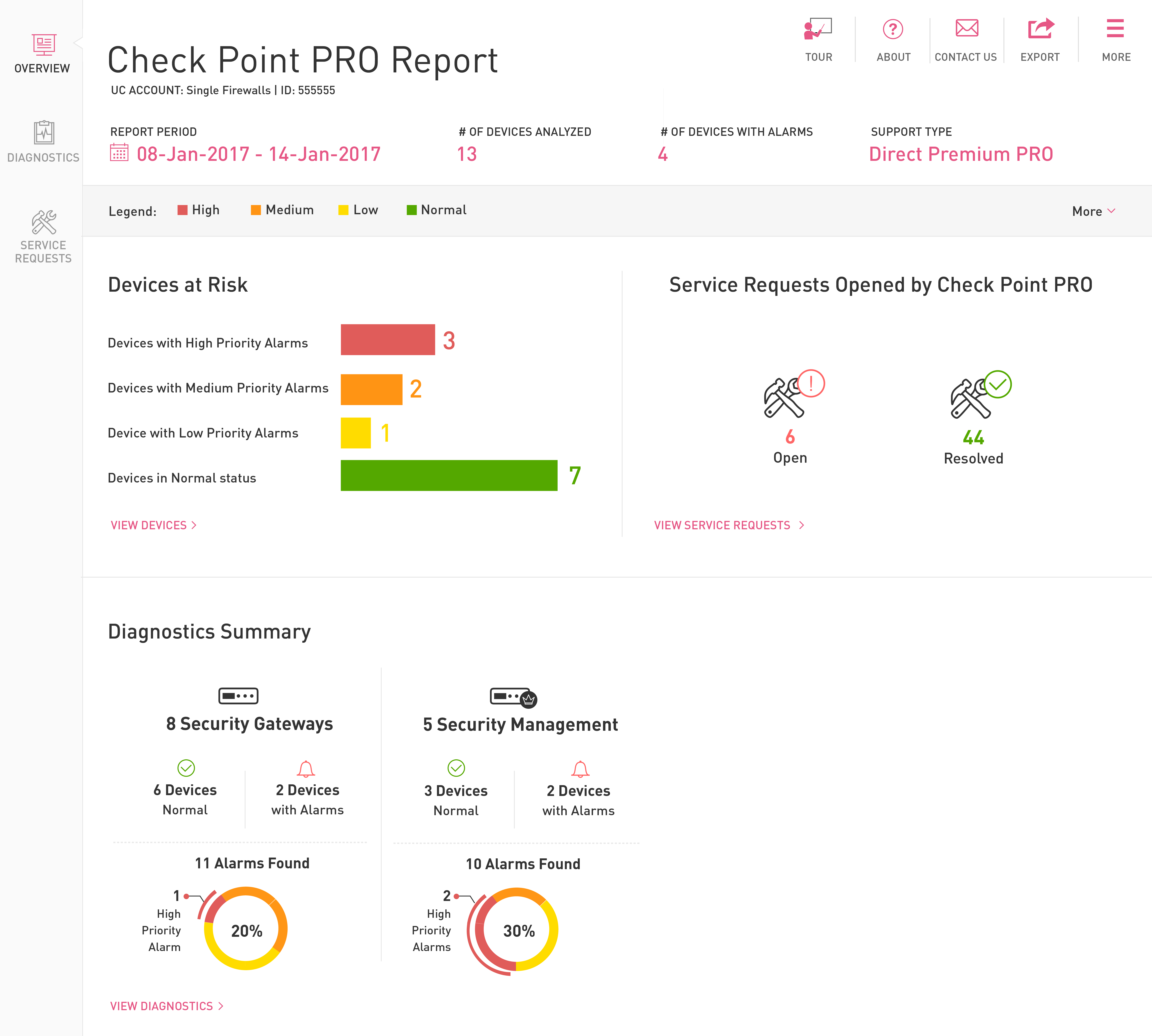 ---