Extend your skills with our comprehensive cyber security threat training led by world-class professionals.
HackingPoint™ is a new Global Education program for security experts (customers, partners, or network admins) to help master all types of Pen Testing techniques and Cyber Security practices. This program is relevant to administrators, SOC analysts, entry level/intermediate level penetration testers, and network engineers.
The goal of this program is to provide students with deep knowledge in cutting-edge Cyber Security threats. After you complete the program, you will understand how to better protect the corporate network and resources.
You can use CLCs and COOP funds to pay for the courses.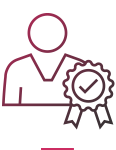 Gain expertise in cyber security threats from world-class Black Hat and Check Point R&D trainers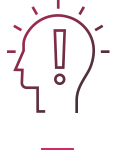 Receive the highest quality training through Check Point Authorized Training Partners (ATC)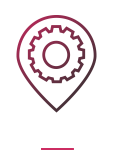 Convenient remote training for most courses allows easy access from any office across the globe
Earn PenTesting
Certification
Join the elite community of hackers that have mastered PenTesting skills and knowledge
CLC stands for Cyber Security Learning Credits. CLCs enable customers to purchase training when they buy new Check Point software, appliances, support, and services. You can also purchase CLCs independently without a hardware or software sale.
The value of each CLC is $100 USD and is valid for one year from the date it is activated.
CLCs can be redeemed for various topics including:
Training and Certification, Professional Services Consulting, Incidence Response and attending CPX.
Have Additional Questions?
We're here to help. Contact us to learn more about the HackingPoint training program.