TAPPING INTO INTRAPRENEURS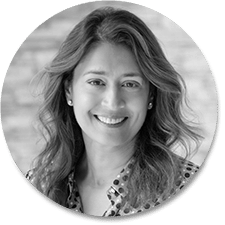 Rupal Hollenbeck, Chief Commercial Officer, Check Point
January 18, 2023 from 9:30 – 10:45 CET
Intrapreneurial talent is a critical resource for corporate innovation as businesses rethink their role in a post-COVID world. What are the barriers corporate social intrapreneurs face and how can they become powerful change-makers within their organization? This session is organised by the Schwab Foundation for Social Entrepreneurship.
On the agenda:
-Corporate Intrapreneurship as a strategic lever to drive value while increasing social and environmental equity
-The impact employees (or intrapreneurs) can have in changing business as usual
-Concrete actions to adopt an intrapreneurship mindset now
RANSOMWARE: TO PAY OR NOT TO PAY
Dr. Dorit Dor, Chief Product Officer, Check Point
January 19, 2023 from 9:30 – 10:45 CET
Dr. Dor holds a Ph.D. and M.S degree in computer science from Tel-Aviv University.
Ransomware attacks have risen exponentially, with more than half of businesses reporting they have been the target of cyber extortionists. Previously considered just a security problem, ransomware is clearly now a core business continuity and reputational risk that all executives need to manage.
This session will give the expert panelists a chance to dive deeper into the steps and processes that make up an effective response to a ransomware attack. Participants at each round table will have the opportunity to share their expertise and contribute to a lively discussion on improving responses and preparations for attacks.
Join this xChange workshop to discuss with experts and peers how leaders can build confidence in their ability to respond in a responsible and effective way