Protect Corporate Data on Mobile Devices
The world has gone mobile. And so have hackers. Mobile attacks more than doubled in 2019, according to Gartner. Only SandBlast Mobile, the market-leading mobile threat defense solution, will keep your organization and your sensitive data safe.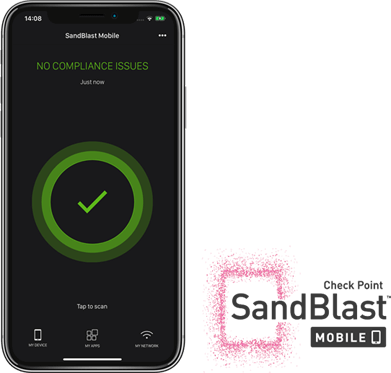 SandBlast Mobile
Special Offer
Check Point Research team has found over 400 vulnerabilities in one of Qualcomm Technologies' most-used DSP chips.  This chip is embedded into over 40% of the mobile phone market, including high-end phones from Google, Samsung, LG, Xiaomi, OnePlus, and more.
SandBlast Mobile is the only solution that can defend against this threat.
Sign up today and get 20 complimentary licenses to keep your executives' phones secure and your corporate data protected.
A new paradigm for preventing mobile threats
SandBlast Mobile offers enterprise mobile security that protects against threats to the OS, apps and network. Leveraging Check Point's best-of-breed threat prevention technology, SandBlast Mobile offers the highest threat catch rate in the industry without impacting device performance or user experience.
Full Visibility into Mobile Risks
SandBlast Mobile provides real-time threat intelligence and visibility into the mobile threats that could impact your business. With the cloud-based management console you'll be able to:
Configure security policies in granular detail
Deploy easily and integrate with SIEM and UEM solutions
Get detailed reports of incoming threats
You'll never hear from SandBlast Mobile unless
there is a security event
If an event triggers an alert, both users and administrators instantly get all details
The on-device app performs without draining
battery life or data consumption
No personal data is ever collected or analyzed
SandBlast Mobile Protects
Global Businesses in Every Industry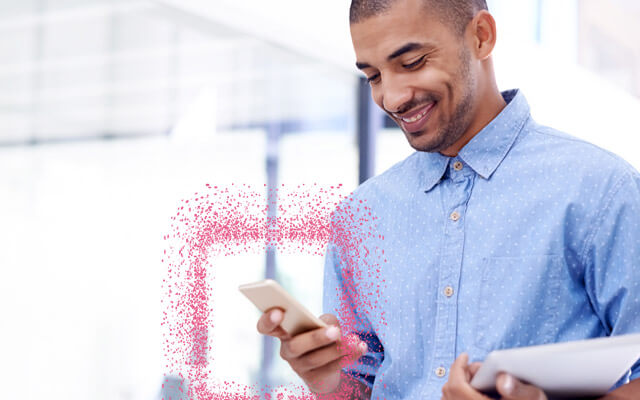 SandBlast App Protect Secures Apps
SandBlast App Protect provides mobile security as a standard development tool. Now businesses can ensure that app security is expertly implemented and maintained, so developers can release new features without becoming security experts. SandBlast App Protect:
Provides state-of-the-art mobile security as an SDK
Adapts security protections to the evolving mobile threat landscape
Enables fraud prevention and compliance with regulations, such as PSD2
A Cyber Pandemic Will Happen.
Learn how to Protect Your Organization.