Why Anti-Ransomware?
Sophisticated, Evasive, Disruptive
Ransomware strikes without warning. It penetrates your organization through the web, email, or removable media devices. Without focused ransomware detection, you run the risk of an attack bypassing your traditional security products. The impact of a successful ransomware attack can be devastating; crippling your business for days, months, and for even longer periods.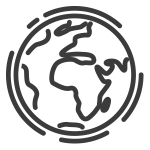 Ransomware attacks have crippled public services across cities, impacted hospitals' ability to provide crucial services, and caused significant damage to various organizations